---
SteelSeries Sensei 310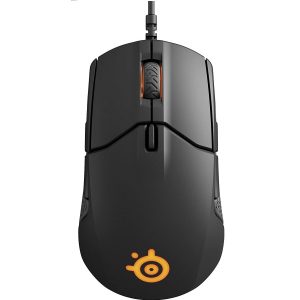 Lightweight 92.1g Construction
Prism RGB Lighting
Settings On-the-Go
Logitech G305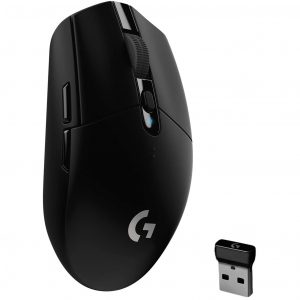 2-year limited hardware warranty
Lightweight mechanical design
Classic shape
Corsair Harpoon RGB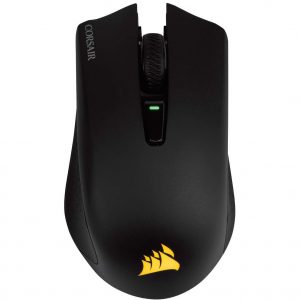 Hand Orientation: Right
10,000 DPI
Weighs Just 99g
E-Blue Mazer II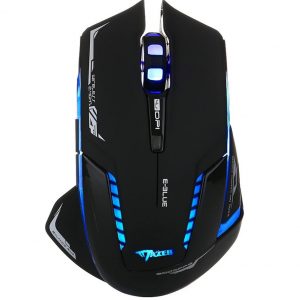 Hand Orientation: Right
2500 DPI
Anti-delay Polling Rate 250Hz
Logitech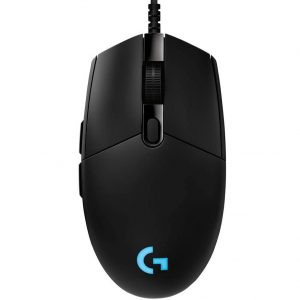 Movement Detection Technology: Optical/li>
Color: Black/li>
Number of Buttons: 6
---
Choose the Best Wireless Gaming Mouse Under $50
Customer's Choice: the Best Rated Wireless Gaming Mouses Under $50
9 users answered this survey. Please help us improve this review!

77.78% of users selected VicTsing MM057, 11.11% selected VicTsing Wireless, 0% selected Logitech G305, 11.11% selected E-Blue Mazer II and 0% selected Corsair Harpoon RGB. Every month we analyze your answers and change our rating.
---
Your mouse needs a replacement, but you don't plan to spend a fortune on an ultralight, super sensitive, and customizable gaming mouse. You don't need to choose anymore. Have both an affordable and high-quality gaming-grade mouse in one. We have selected the 5 best budget gaming mouses for you to find your perfect one.  Choose among wired or wireless mouses with high DPI and IPS rates, RGB illumination, customizable buttons, incorporated memory,  to customize the device for your epic gaming performance.  
Below, in the Comparison table, Buyer's Guide, and product reviews you'll come across plenty of useful details and tips to pick the most suitable mouse out of the 5 Best Gaming Mouses Under $50, chosen by experienced gamers. Don't be lazy to compare and analyze all pros and cons of the models to be absolutely thrilled with your update.
STEELSERIES Gaming Mouse Sensei 310 – the best wired ambidextrous mouse for esports
Customizable buttons and RGB illumination will make this mouse a perfect fit. Incorporated memory keeps all your settings even if you switch to another PC. User-friendly software makes it compatible with all OSs.

The software offers a cloud service to save all the settings and to be able to use the mouse with several computers immediately without any additional adjustments.
---
LOGITECH Lightspeed Gaming Mouse G305 – the best for prolonged battery life
Thanks to the new generation of the optical sensor Hero, you can enjoy accurate, efficient, and lightspeed playing or working. The receiver can be stored incorporated when not in use.

To make the mouse even lighter, buy lithium batteries as an alternative to alkaline ones. They cost more, but you will feel a considerable difference. They provide a far longer usage as well.
---
CORSAIR Gaming Mouse Harpoon RGB – the best for multiple option connectivity
Bluetooth pairing is available as well. Rubber side inserts and lightweight design allow you a comfortable and fatigue-free grip. Everyone will get excited with its amazing customizable RGB lights.

The wireless receiver doesn't include Bluetooth. So, if you want to pair it with a desktop computer without Bluetooth, you have to get a special receiver for your PC.
---
RAZER Gaming Mouse Basilisk Essential – the best for customization and functionality
The pro-grade rubber scroll wheel, side inserts, and mechanical switches provide a fatigue-free but tight grip and precise supersonic gaming.

The mouse is always on, even when the computer is put to sleeping mode. It wakes it up all the time. Unplug the mouse and switch your PC to sleep. Plug in the mouse again. It's quite troublesome, but nothing to do.
---
Logitech Gaming Mouse G PRO Hero – the best for advanced technologies
No acceleration, filtering, smoothing in combination with top optimal speed, mechanical switches, and specific spring technology give you supreme precision and efficiency while gaming. 6 totally customizable buttons, RGB illumination, and built-in memory are at your disposal.

The mouse is extremely lightweight. For people with big hands, it may feel rather fragile. If you are a fan of light mouses, it's a perfect match, just like your hand's extension.
---
The Buyer's Guide
Wireless vs Wired
Most gamers prefer wired mouses as they are supposed to have a better response rate and optimal speed. They never require any recharging or new batteries as well, but you may be a bit bothered by the wire. On the contrary, wireless mouses offer you total freedom in this meaning. Technical parameters of gaming mouses don't differ much now. So, that's the question of personal preference.
Optical sensor 
Optical sensors differ in resolution, which is the number of pixels or dots per inch. The higher the DPI rate is the better. For ordinary mouses, it is between 400 and 800 DPI. For gaming ones, it ranges from 5000 to 25000 DPI. 
Additional features
Additional customizable buttons help you customize sensitivity, RGB illumination, and other multiple macros and functions to ensure the epic gaming experience. Incorporated memory is another useful feature, especially for those, who get used to working or playing on several PCs. You can easily switch from your desktop to the laptop, without any need to customize the setting again.
FAQs
How do you tell if it's a low battery?
Normally the software gives you a notification and the mouse starts blinking with red color to show that a few percent is left. However, it normally keeps working for a pretty long while.
How to make the mouse less sensitive?
There are 3 ways to decrease mouse sensitivity. First, your Windows, or Mac OS possesses tools to adjust this and other settings of your device. Second is the mouse software, where you can manage everything. The third option is the buttons on the body of the mouse, which can be the fastest one.  
Can I use rechargeable batteries for the mouse?
Yes, surely. They will work great and reduce the weight of the mouse. So, if you'd like to have an ultralight one, buy some Lithium  AAA, or AA rechargeable batteries.
Interesting Video: VicTsing MM057 2.4G Wireless Mouse Review – Try it in Fortnite!
Final words 
If you want to replace your old mouse, or just have a new experience take a precise look at our selected 5 best gaming mouses. All of them are budget versions, but with great technical characteristics: optical sensitivity, RGB illumination, optimal speed, customizable buttons for multifunctioning to raise your gaming performance to the epic level.
---