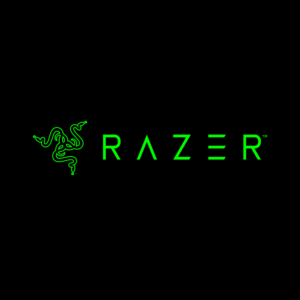 Razer was born in San Francisco back in 1998. The founders were American Robert Krakoff and Singaporean Min-Liang Tan, who later became CEO. It is noteworthy that initially, the founders wanted to name their company Razor – such an idea was suggested by Krakoff, who remembered how he once cut himself with a razor, but by mistake Min-Liang, it was entered in the register as Razer. However, the creators though it sounded and looked cooler and left the name unchanged.
The company was originally founded as a subsidiary of Kärna LLC to produce and develop a series of high-quality computer mice, Boomslang, for gamers.
In 2000, after Kärna LLC ceased to exist, Min-Liang Tan, together with Robert Krakoff, former general manager of Kärna, acquired the rights to the Razer brand and founded Razer Inc. in 2005.
Razer actively supported eSports players. So, among other things, in 2008, Razer for a while sponsored the leading Ukrainian Counter-Strike team A-gaming (bronze medalists of World Cyber Games), and later the female Counter-Strike team of Russian team Mousesports. Today Razer is one of the key sponsors for such famous eSports teams as Team Liquid, SK-Gaming, and SK Telecom T1. The former are equally good in several disciplines. SK-Gaming is better known for its CS:GO lineup, and SK Telecom T1 is a League of Legends team.
The rapid growth in the popularity of cybersports has turned the attention of "big sharks" to the promising industry. Now Razer is trying hard to win the competition from Logitech, HyperX (the gaming division of Kingston), and Zowie (the cybersports division of BenQ). For many eSports and computer games fans today, Razer is more of a brand for casuals than a manufacturer of gaming equipment for real professionals from the world of eSports.
According to Min-Liang Tan, Razer has sold a billion dollars worth of its products over the past three years. Most customers come from Europe and North America, and China accounts for only 13 percent of sales.