---
Intel Xeon SLBV7 X5670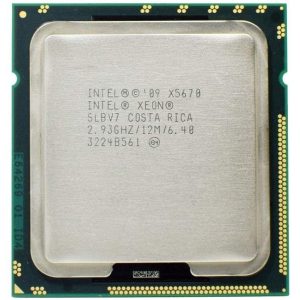 2.93GHz
6.4GT/S
Cache Size: 12 MB
Intel Xeon X5680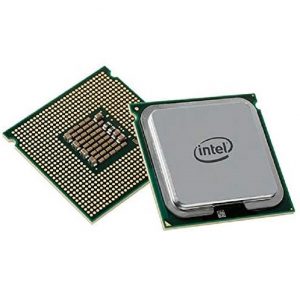 3.33 Ghz
6.4 GT/s QPI
6 Cores, 12 Cores in Hyperthreading mode
Intel Xeon X5675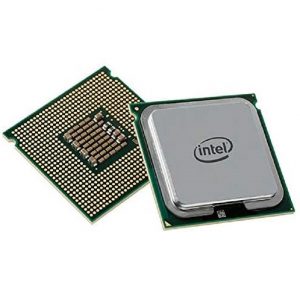 3.07 Ghz
6.4 GT/s QPI
6 Cores, 12 Cores in Hyperthreading mode
Intel Xeon E5-1650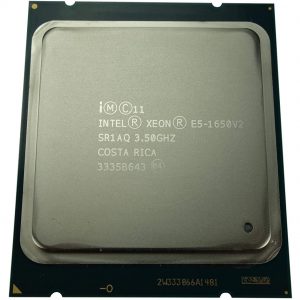 3.5GHz
130W
Processor Count: 6
Intel Xeon X3440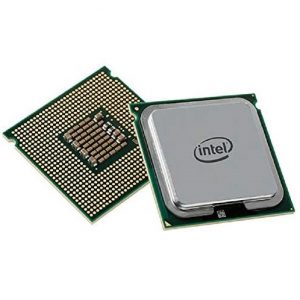 2.53 Ghz
1.16 GT/s
4 Cores, 8 Cores in Hyperthreading mode
---
Choose the Best Xeon Processor for Gaming
Customer's Choice: the Best Rated Xeon Processors for Gaming
21 users answered this survey. Please help us improve this review!

76.19% of users selected Intel Xeon SLBV7 X5670, 4.76% selected Intel Xeon X5680, 9.52% selected Intel Xeon X5675, 4.76% selected Intel Xeon E5-1650 and 4.76% selected Intel Xeon X3440. Every month we analyze your answers and change our rating.
---
In general, Intel Xeon processors are not meant for gaming. Though, you can successfully use some of them in this way. On the other hand, brand-new processors of such type are rather costly.
This part of the hardware is always thought to be the core of your CPU in charge of fulfilling tasks and running programs. Older Xeon processors are quite applicable to gaming within restricted budgets. Such appliances have been designed for different types of workstations and servers. Once the gaming lovers decided to utilize them for their purposes, they discovered the truly fascinating performance. That way, Xeon has turned into one of the best choices because it is both inexpensive and has the highest performing qualities that are specifically applicable to any kinds of gaming needs.
Modern games require fast computers. Your gaming experience will depend on the chances to maximize your hardware capability. We want to take a look at the best Xeon options for playing games online.
Are you searching for the most efficient Xeon processor for gaming? You have arrived at the place which can provide you with such options. We have compiled this review of the 5 most well-appreciated Xeon processors that suit greatly for any kind of games.
If you are searching for a processor for playing games with smooth performance, you may prefer to be rather picky and demanding. The list of 5 Xeon hardware items delivering the most efficient performance ever is represented below for your better choice.
Intel Xeon X5670 – A Processor of the Next Generation with Impressive Performance
The processor is a part of the whole Xeon series developed by Intel. Its base is the Nehalem architecture. The memory controller of the item supports different types of DDR3. The turbo speed can reach 3.33 GHz..
The 12 threads of the processor are using 95W of power. The maximum width is 64 bits and the highest temperature allowing for the consistent work is 81 degrees C. The appliance uses 3 memory channels with the overall memory load of 288 GB.
Performance
The initial purpose of this processor's creation was to be a part of a server. However, this item can be used for playing games. By its performance, it is quite similar to the Intel i7-980X. It is quite impressive – it surpasses most CPUs that are desktop Ivy Based based and immensely costly.
The cores allow to thead very quickly, being improved significantly if compared to the recent models with the two cores that operated at different speeds.

Pros
Pros
Product has dynamic frequency scaling.
It can provide hardware-based virtualization.
The item uses ECC memory efficiently.
The processor adds much to lowering the fan noise.
It improves the speed of gaming.
Cons
Cons
The product is a bit overpriced.
The item does not come with a CPU coolers.
One thing to be aware of when it comes to Xeon 5670 is that it can get a bit warm when running intensively. Make sure that you have arranged a proper cooling for it. Another thing about this processor is that you may need to update your Bios when customizing the item to the LGA 1366 Socket B motherboard. Nevertheless, you will receive many benefits because it is one of the cheapest and fastest processors that are available on the present-day market.
---
Intel Xeon X5680 – A Reliable Renovated Version That Will Serve You for a Long Time
Sale
The processor features 6 cores that contribute to the substantial increase in power. The item is compatible with the motherboard equipped with the LGA 1366 socket. It means that it can match any PV. The appliance provides smooth computing at 64 bits. The maximum temperature of the case is 80.4 degrees C.
Performance
This refreshed model of Xeon is one of the best low-budget processors that can be used nowadays for gaming and a great deal of other purposes. You will be able to make stunning HD videos, create high-quality digital music, digitize your photos, and, as it is highlighted, to play any type of video games. The processor can also be utilized effectively for the job purposes. It is very sturdy and durable.

Pros
Pros
The item is perfect for gaming and work.
It is capable of executing more threads simultaneously.
The processor has a high memory bandwidth.
The product can provide the perfect quality of highly technological gaming performance.
The case for packaging is quite reliable.
Cons
Cons
The processor performs in a rather average character while multitasking.
The power consumption is too high.
Remember that your renovated Xeon X5680 will not match the LGA 2011 socket so you need to be very attentive while choosing it for your PC. You may also need to switch on the hyper threading in your Bios. The capacity of your processor will be enhanced then.
This processor is perfect if you want to update your old hardware because it displays the clock speed of 3.33 GHz that is enough for efficient computing and gaming purposes.
---
Intel Xeon X5675 – The Best Hardware Renovation for a Very Good Price
The Maximum temperature of the product can be 81 degrees when operating at the heaviest load. The advanced hyperthreading technology allows for the use of the maximum 3 memory channels. The TDP that is required is not too high – just 95 W.
Performance
The processor runs very smoothly even if you are playing a high-end game or using the newest application. The smart cache of 12 MB allows for the very fast and accurate performance.
In fact, the Xeon X5675 is one of the least expensive 6-core processors that can be used for a T3500 incase. You can even make up a cheap workstation or the simplest gaming rig with it.

Pros
Pros
The item is great value for money.
It can provide you with excellent gaming options.
The installation is simple and very convenient.
The chip makes up a great update for any PC.
The system works with the same cooler as the PC and the temperature never exceeds the norm even when playing a high-end game.
Cons
Cons
The motherboard requires a Bios update that is sometimes not available.
The technology used in this processor is a bit outdated.
Remember that this processor works greatly only for the 6-core chassis. If your Pc has the 12-core chassis, you will have to acquire two processors of this type for it.
Your Bios microcode should be updated when you install this processor on your computer. The item uses the LGA 1366 CPU socket on the motherboard. So, before opting for this processor, check the availability of such a socket in your PC.
---
Intel Xeon E5-1650 – A Processor That Provides Immense Power for a Reasonable Price
The appliance also features an integrated memory controller and the Demand-Based switching option. There are some other brand-new technologies used here, such as the Intel Virtualization technology, Intel Flex Memory Access, and the Intel QuickPath technology.
Performance
Many people consider that this processor suits well for gaming purposes owing to its clock speed of 3.5 GHz that can be enriched up to 3.9 GHz by using the Intel Turbo technology.
The cores thread together very quickly. This is a great improvement in comparison to the previous models of this type that allows for efficient and smooth playing at various speeds.

Pros
Pros
The processor is compatible with different gaming platforms.
It does not heat at the heavy loads.
The operation is quick and troubleless.
The item delivers excellent overall gaming performance.
It is capable of executing several threads at the same moment.
Cons
Cons
The TDP indices are a bit too high.
The item does not feature the built-in graphics integrated to it.
The processor uses the thermal monitoring technology that does not allow the temperatures to rise high even at the full-load and high-end game playing. Remember that it uses the LGA 2011 Socket of the motherboard and the Intel 64 architecture, so you need to check the compatibility with your PC quite thoroughly before purchasing this product.
---
Intel Xeon X3440 – A Powerful Quad Core with Smooth Performance and Universal Compatibility
Intel Xeon X3440 SLBLF 4-Core 2.53GHz 8MB LGA 1156 Processor (Renewed)
This Xeon Processor was initially meant as a server processor based on the 45 nm Nehalem architecture. There are 4 physical cores in it featuring the starting clock speed of 2.53 GHz which may rise to 2.93 GHz if turboed. It can also provide 8 MB of L3 Cache and has such additional features as HyperThreading and Virtualization.

There are some other Intel technologies featured in this processor. They include vPro Platform eligibility, the enhanced Intel SpeedSTep technology, Demand-Based switching, and the Thermal Monitoring technology. The maximum index for the memory bandwidth is 32 GB/s.
Performance
The processor is quite powerful for running various applications without any issues. Having been tested many times for its capacity and performance efficiency, it showed great results with different specifications of a PC.
The highest performance temperature is 73 degrees C. It can be a perfect indicator of efficiency when playing any high-end games with extended graphical features or performing any other heavy-load tasks.

Pros
Pros
The processor is decent for any type of gaming.
It can perform different heavy-load tasks quickly and efficiently.
The item is great value for money.
The temperature does not rise high even when playing high-end games.
Thee productible with different gaming platforms.
Cons
Cons
The processor does not have the built-in integrated graphics.
The item performs multitasking a bit slowly.
There are some specific features that you need to take into account before making your choice. First of all, the processor does not integrate any graphics. The rated board TDP is 95W, which is not so bad, indeed. It uses the LGA 1156 Socket of the motherboard so be careful about the compatibility. The processor supports the two maximum memory channels.
---
Buyer's Guide
Why Xeons? – Because they deliver the finest performance ever. The enhanced RAM functions provide the best processing power and speed. These processors are very good at multitasking and heavy computing. 
You should know how to pick out the Xeon item correctly for different gaming requirements and what advantages it can provide. 
How to Opt for the Great Xeon Processor for Gaming
Take into account some factors to choose the most compatible hardware that will deliver great performance you are looking for.
Compatibility with MOBO
Learn everything about the correspondence of the motherboard on your PC with different types of such hardware and the socket type because the chip has to be easily utilized with them. Check your PC's specifications for these peculiarities to get the complete match.
Cores and Threads Matter for Speed
Even if the item you are going to buy is fully corresponding to your PC, learn everything about the processing speed. That depends on how many cores it has  and threads uses. It will be decisive for the final performance you will get both in gaming and other multi-task operations.
Take into Account the Type of a Chip
Now when you have found out everything about the specifications, look whether the item is a chip type that matches the processor socket of your PC. If not, you will have to be upset experiencing many inconveniences.
TDP
Remember that different types of processors need different amounts of power consumption. So, this aspect should also be checked because the PSU you install should always be compatible with your processor's TDP.
FAQs
Can a more powerful Xeon help much with my gaming?
Actually, it is a mistaken belief. Some people suppose that since Xeons are used in state-of-the-art workstations and servers, they should also be much better for gaming. In fact, computer games do not need many cores. No games use over four cores and many of them require even fewer. However, all games and their quality depend much on the clock speed. More cores mean that the clock speed is reduced. The more cores you have on your Xeon processor, the lower performance you will get in the end. The best option here is a cheaper 4-core device with a little bigger clock speed. You can also use a 6-core processor but not more.
What does a CPU do in game?
The first thing to understand is that a CPU is not a crucial factor in a gaming computer. It's a GPU that matters. The CPU is just the  main processing unit. It controls all the operations but most games are not too demanding for the quality of the CPU. The main thing the CPU implements when you are playing a game is telling the GPU what to do. It's a kind of manager.
What is bottlenecking and can Xeon CPUs help avoid it?
All this means that your CPU does not correspond to your computer's GPU. As a result, it cannot operate with all instructions given quickly enough for the smooth in-game procedure. So, accordingly, your GPU cannot operate at its maximum capacity.
You do not need to acquire a Xeon to avoid bottlenecking as many people believe it. Intel Core CPUs are also good for coping with this process. You may need Xeon badly only if you use a high-end card in SLI.
What stands behind the ECC?
ECC is an abbreviation from Error Correcting Code and it is a useful characteristic that can block minor errors of the software from happening when the appliance is busy with processing reading and writing assignments. The data in this case is read in a more different way than it was intended. Soft errors can occur when there is an electromagnetic interference from the computer or the electricity flow is fluctuating. Xeon CPU copes with it more efficiently than Core CPU.
Is a hyper-threading feature available from Intel Xeons?
Sure, hyperthreading is available on such processors and you can increase the processing power to a great extent in this way. One core of your item can work with the only one part of data that is streamed into it. When you utilize hyperthreading, the processor can process two streams at once and without any delay. As a result, more data is processed at a higher speed. It is very useful for playing high-end games.
Interesting Video: i7 950 upgrade to 12 threaded Xeon X5680. Gaming on 12 threads from 8 worth it?
Conclusion
You know well already that the quality of every task fulfillment on your computer depends much on the processor. That is why it is so important to choose the appropriate processor if you are looking for achieving the high quality of gaming.
We have made an attempt to help you pick out the most appropriate Xeon processor that is both high-end and simple in use. The processors we have enlisted here work great either for gaming or for some other purposes. Re-read the article if you need and try to find some more detailed specifications on Amazon.com that would match properly the main characteristics of your PC. Make a try of their performance before the final decision to ensure that you are going to buy exactly what you need.
---