---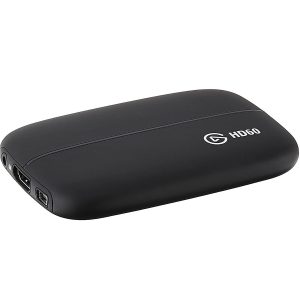 The gaming experience is all about sharing. With Elgato Game Capture HD60, the next generation of gameplay sharing has finally arrived. Record and stream your PlayStation 4, Xbox One and Xbox 360, or Wii U gameplay and share your journey with friends, fans and generations to come.
Seamlessly capture hours of your best moments in stunning 1080p with 60 fps and access them directly on your PC or Mac. With Flashback Recording, you don't have to worry about your capture – simply slide back in time on your PC or Mac and hit the record button retroactively.
---
Manual for Elgato HD60
Having trouble? Download instructions for Elgato HD60.
---
Pros and Cons of Elgato HD60
---
Related Video: Elgato HD60 vs HD60S [Review and Comparison]
---