---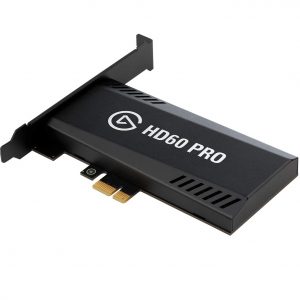 Perfect streaming. Instant Game view: Stream with superior low latency technology. Stream Command: add webcam, overlays and more built-in live commentary feature perfect quality. Stunning 1080p quality with 60 fps advanced H.264 hardware encoding Lag-free HDMI pass-through to the TV/monitor perfect recording. Unlimited capture right to your PCFlashback. Recording: Record retroactively. Master Copy: Simultaneous 1080p60 H.264 recording while streaming.
---
Manual for Elgato HD60 Pro
Having trouble? Download instructions for Elgato HD60.
---
Pros and Cons of Elgato HD60 Pro
---
Related Video: Elgato HD60 Pro Capture Card Setup & Review!
---