---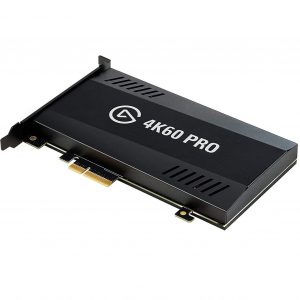 With 4K60 Pro, capture your gameplay in immaculate 4K resolution at 60 frames per second. Power your workflow with superior low latency technology. Craft your content in your favorite app. And give your viewers the eye candy they crave. Output – HDMI (lag – free pass – through). Input – HDMI (unencrypted).
---
Manual for Elgato 4K60 Pro
Having trouble? Download instructions for Elgato 4K60 Pro.
---
Pros and Cons of Elgato 4K60 Pro
---
Related Video: Elgato 4K60 Pro MK.2 Unboxing, installing, Setup & Review 4K GAMING CAPTURE CARD
---