---
SteelSeries Arctis 1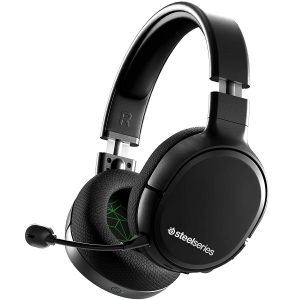 Microsoft certified
2.4GHz
High-performance speaker drivers
PDP 048-025-NA-BK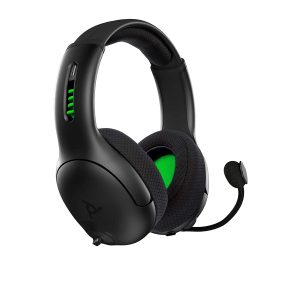 50mm Neodymium Drivers
Mic: Noise Cancelling
Mic: Noise Cancelling
Corsair HS70 Pro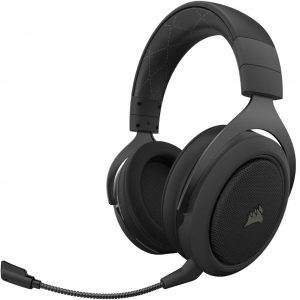 High-quality
7.1 Surround Sound Headphonesс
Microphone Frequency Response 100Hz to 10kHz
Cooler Master MH670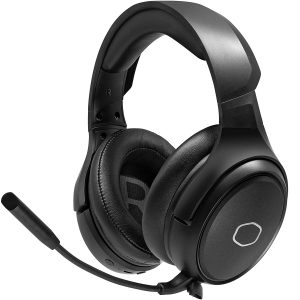 Control Type: Call Control
Form-Fitting Cushioning
Wireless Audio with Zero Latency
HUHD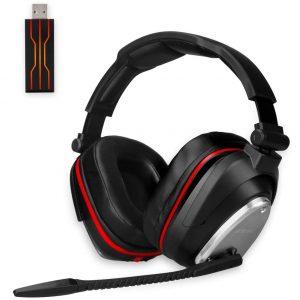 Designed for gaming
Connector-type: USB
180 degree microphone
---
Choose the Best Wireless Gaming Headset Under $100
Customer's Choice: the Best Rated Wireless Gaming Headsets Under $100
9 users answered this survey. Please help us improve this review!

77.78% of users selected SteelSeries Arctis 1, 11.11% selected PDP 048-025-NA-BK, 11.11% selected Corsair HS70 Pro, 0% selected Cooler Master MH670 and 0% selected HUHD. Every month we analyze your answers and change our rating.
---
Buyer's Guide
Whether or not you need wireless headphones is entirely up to you, and much depends on what your other devices look like. Some have set up their gaming computer so that a cable from a headset doesn't interfere at all, while others have major problems, such as continually rolling the cable over with your chair or the like. A wireless gaming headset might be a very good choice because this cable will not last long if it is constantly pinched.
Overall, wireless gaming headsets under $100 have scored very high in several tests, and these gaming headsets are by no means far from taking over the entire market. The only negative thing about these wireless options is, of course, the price. The price is usually 70 to 80% more expensive than traditional gaming headsets. However, once the price drops, we will see fewer and fewer wired alternatives.
Range and Battery
The range of wireless gaming headsets varies, but 15 to 30 meters is not uncommon and usually sufficient for most people. If you live in a house with two floors, it can be useful to place a USB transmitter/receiver with an extension cable in a place in the ceiling. In this way, you can extend your range.
The biggest disadvantage of wireless gaming headsets is, of course, battery life. The higher the volume, the less time you get with the headphones. Almost any gaming headset can be used while charging, so life won't be over if you forget to charge the headset.
Battery life varies greatly from brand to brand, but most gaming headsets last between 15 and 30 hours, depending on the model. The Corsair HS70 Pro has a battery life of 15 hours, while the SteelSeries Arctis 1 has 30 hours. Then, despite the lower battery life, the Logitech headset is still 35 grams heavier.
Weight
Weight can also play a big role in how comfortable a gaming headset sits, especially during long gaming sessions. This can, therefore, also be a problem. The best wireless gaming phones have an important value of about 300 grams, and this is usually not a problem. But there are also wireless gaming headsets under $100 that weigh a little over 400 grams, and then problems can arise during longer sessions.
You might think that wired gaming headsets would be much easier, but that is actually not the case. The lithium-ion batteries used today weigh practically nothing, and manufacturers are aware that they are trying to make the radio as light as possible.
FAQ
Is there no delay for sound with wireless headphones?
Just like cable, there is some delay, but the low latency is so low that it is not noticed. In fact, wireless alternatives are sometimes faster than those that use cable.
Is there a difference between gaming headsets for PC and game consoles?
Sometimes there can be differences that make them not work so well between the two different systems. Most of the time, however, most gaming headsets work for both systems.
Is it possible to use wireless headphones while charging?
We could not find any models that cannot be used while charging. Therefore, the vast majority of wireless gaming headsets should work while charging, and all models in our best test support this.
Can I use Bluetooth for my wireless gaming headsets?
There are actually very few models that support Bluetooth, which we think is a pity as it opens the headphones for other purposes. SteelSeries Arctis Pro Wireless may be the product we would recommend if Bluetooth is important to you. This model also has two replaceable batteries that can be recharged while playing wirelessly.
Video Review: SteelSeries Arctis 1 Xbox One Wireless Gaming Headset
---