---
HyperX Cloud Stinger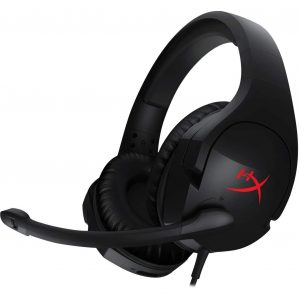 Stereo
Driver Size: 50mm
Audio Controls: Onboard
Razer Kraken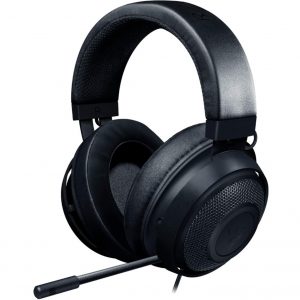 Stereo
Driver Size: 50mm
Connection: 3.5 mm
HyperX Cloud Alpha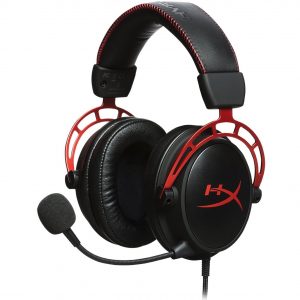 Stereo
Driver Size: 50mm Dual Chamber
Frequency Response: 13 – 27,000Hz
SADES Gaming Headset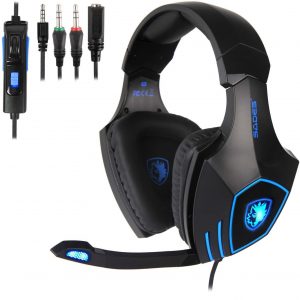 Connection: Wired
Driver Size: 50mm
Headset interface: 3.5mm
EPOS Sennheiser GSP 300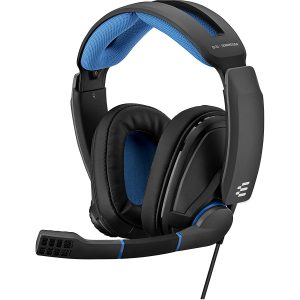 Connection: Wired
Driver Size: 50mm
Headset interface: 3.5mm
---
Choose the Best Gaming Headset Under $100
Customer's Choice: the Best Rated Gaming Headsets Under $100
6 users answered this survey. Please help us improve this review!

83.33% of users selected HyperX Cloud Stinger, 16.67% selected Razer Kraken, 0% selected HyperX Cloud Alpha, 0% selected SADES Gaming Headset and 0% selected EPOS Sennheiser GSP 300. Every month we analyze your answers and change our rating.
---
Buyer's Guide
With a headset, you can listen to music without disturbing others while you are on the phone, without having to hold it to your head. The difference between headphones and headsets is that the headset also has a microphone.
Headsets are available in all kinds of colors and shapes – mainly depending on the application.
I contacted the major manufacturers and asked if I could test their best headset. Since I focus the test on premium headsets, the goal was to use headsets for $70-$100 upwards. In some individual cases, I have tested headsets that are a bit cheaper.
Choosing the right gaming headset is not easy. Especially when you consider that there is a variety of different headsets on the market, and prices range from a few hundred to several thousand. In this review, we have tested the best products from ten different manufacturers.
It is not a comparative test, as it also differs greatly in price between the top models. We will continue to update it throughout the year.
Which one should you buy then? In many ways, it is a matter of taste. Good sound is one thing, but of course, there are other parameters to consider. Below are some things you should consider before investing. We record all of this when we test the headset.
Wired or Wireless?
Of course, it is very practical to be able to move freely without thinking about where the cable is. At the same time, with wireless headsets, there is a risk of interference, and of course, you need to charge them. Today, most premium wireless headsets can play both wired and wireless. So if you're looking for high-end wireless devices, you don't necessarily have to consider this.
The advantage of wireless gaming headsets is that you avoid trouble. The downside is that you risk interruptions and delays in sound, for example, when recording in an FPS game. Of course, you also need to charge wireless gaming headsets. Apart from that, there are wireless headsets without delay. But these are only premium models. So you have to pay for flexibility.
Wired has the advantage that you don't have to charge it. You have to accept the cable. It is rarely longer than two meters, which also means that you are somewhat more limited in how far you can move from the source unit to which it is connected.
Comfort and Design
This is a rather important parameter to consider. We all have different shapes on our heads and different sized ears – and although all headsets can be adjusted gradually, it's not certain that you will find the model we recommend comfortable. The advice is, as always, to test before buying. If you buy online, you have the right to cancel for 14 days. Be careful with the packaging.
How Much Should I Pay?
The old cliché that you get what you pay for applies to gaming headsets in most cases. In general, the more you pay, the better sound you get and the more features you get. However, it's not certain that you need the most advanced ones. The headsets in this article are all relatively high quality, but that doesn't mean they cost that much.
If you pay around $100, you should be able to guarantee a certain level of quality. But then there are various niches that can determine what is right for you.
Today, the easiest way to buy a headset is to go online. You can then compare prices, and the range is much greater than in a physical home electronics store. The headset is then delivered to your door.
Surround or Not?
This topic is being discussed. The vast majority of gaming headsets with 7.1 sound use virtual surround sound, which sounds flawless but does not have the same quality as a physical surround system. There are also gaming headsets with real surround sound, but these are usually expensive and, unfortunately, not very common.
It is important to note that surround sound features are often only available for the PC. In some cases, it also works with consoles, especially if the headset is connected via an optical input.
In short, it is rarely worthwhile to purchase a headset that is based on its virtual environment. In most cases, it actually sounds better with stereo, although there are exceptions. It also depends a bit on what you are playing. For online shooters, having good surround can be a small advantage.
The Software
This is easy to forget – but an important aspect to consider when using your PC's headset. Many manufacturers offer fairly advanced programs that allow you to set the desired sound level, while some don't have any software at all.
Gaming vs. Regular Headsets
Of course, it is possible to connect regular headphones and use them for games instead, if desired. In terms of sound, there is not much difference. Some manufacturers also repackage their expensive headphones for a gaming headset.
Of course, you have the flexibility to integrate a microphone into the headset, and the rest of the ecosystem (software, settings for games, etc.) is easier if you just want to go ahead and beat people in a surrounding environment.
If you want to use the gaming headset for other purposes such as movies and music, that's fine, of course. However, keep in mind that the vast majority of gaming headsets are cumbersome, and you do not want to carry them around outside the house.
How to Choose a Gaming Headset Under $100
Use
Before buying a gaming headset, think about which device you want to use it for. Above, you can see from which categories you can choose.
Size and Comfort
The most common models used by gamers are over-ear headphones. The reason is that they turn off most of the ambient noise. However, there are more that choose both on the ear and the ear. It's all about what level of comfort and gaming experience you are personally looking for.
Design
The design is very personal and must be decided by you. Some game headphones are colorful and blink, while others are completely black and elegant.
Additional Features
You can adjust the sound to edit the sound image based on the game you are playing on some models. For example, you can increase the base to make it easier to hear your opponents around the corner.
Video Review: HyperX Cloud Stinger Gaming Headset
---