---
TOZO T10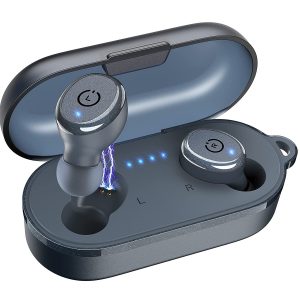 Waterproof: IPX8
Charging Port: USB /Wireless Charging
Bluetooth Version:5.0
Samsung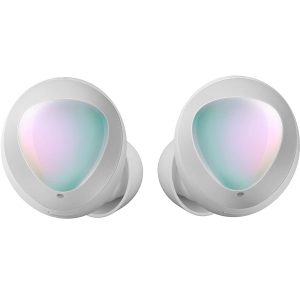 Color: Silver
Headphones Form Factor: In Ear
Compatible Phone Models: Universal
Beats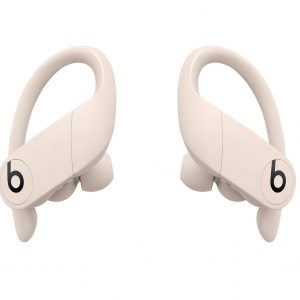 Color: Ivory
Headphones Form Factor: In Ear
Up to 9 hours of listening time
Sony WF-1000XM3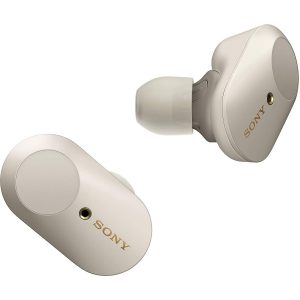 Color: Silver
Headphones Form Factor: In Ear
Battery life up to 24 hours
ENACFIRE E60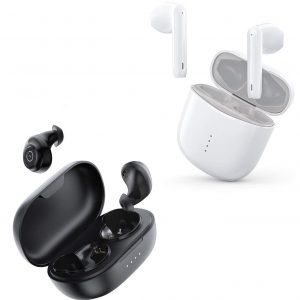 42 Hours Playtime & Type-C Charging
Get the True Deep Bass from the 13mm driver
4 Mics Built-in
---
Choose the Best Wireless Gaming Earbuds
Customer's Choice: the Best Rated Wireless Gaming Earbuds
6 users answered this survey. Please help us improve this review!

33.33% of users selected TOZO T10, 33.33% selected Samsung, 0% selected Beats, 0% selected Sony WF-1000XM3 and 33.33% selected ENACFIRE. Every month we analyze your answers and change our rating.
---
Wireless gaming earbuds are so popular these days because they offer a great way to enjoy your gaming experience without having to worry about getting tangled up in cords. Plus, they can provide you with some extra privacy if you need it. With so many different models on the market, however, it can be tough to figure out which pair is right for you.
Reasons to invest in wireless gaming earbuds in 2022:
Improved audio quality and gaming experience;

Freedom of movement without being restricted by cords;

Compact and lightweight design for easy portability;

Noise cancellation features to minimize distractions from outside noises;

Enhanced durability to withstand regular use;
If you're in the market for a new pair of earbuds, then you may be wondering if wireless gaming earbuds are the right choice for you.
There are many things to consider when you're shopping for the best wireless gaming earbuds. Do you need surround sound? What about bass boost? How important is battery life to you? And what about the price? Audio experts have compiled all the answers to these questions and more in this comprehensive guide. Whether you're a first-time buyer or an experienced audiophile, we've got you covered. So, without further ado, let's get started!
TOZO T10 Bluetooth 5.0 Wireless Earbuds – the Editor's choice!
TOZO T10 has an 8mm large size speaker driver which offers great sound quality. It adopts advanced Bluetooth 5.0 technology and features stable connectivity from the charging case. The earbuds also have an IPX8 waterproof rating and can last up to 6 hours on the full charge.
Each bud is about 0.9 inches tall and 0.7 inches wide, which is about average for a compact strain. The T10 are IPX8 waterproof, to be precise, which means they can stand up to a little showering (though not really much).
That's the highest level of waterproofing available on any pair of earbuds. It allows them to endure a full meter of immersion for roughly 35 minutes. When it comes to rain, sweat, or other external factors, you won't have any problems. The IPX8 standard protects against sand and debris as well.
In addition, quick charging time (less than 1.5 hours) means you can always enjoy your music without interruption. With durable construction, the T10 earbuds are perfect for any activity you are into!
TOZO T10 earbuds are the latest addition to the TOZO product lineup. They boast advanced Bluetooth 5.0 connectivity and 8mm large size speaker drivers, which deliver superb sound quality.
---
Galaxy Buds True Wireless Earbuds – the best for design!
Introducing the Galaxy Buds: the sleek and stylish true wireless earbuds that will provide you with an incredible listening experience. With their secure and comfortable fit, beautiful silver finish, and easy connectivity, these earbuds are perfect for any music lover.
In addition, their powerful bass will have you feeling the beat! And at an affordable price, the Galaxy Buds are a must-have accessory.
The earbuds are small and light, with modest rubber wingtips for a secure grip. The package includes three pairs of the tiny, medium, and large wingtips and ear tips, so you should be able to find one that fits your ear comfortably. The buds look rather tiny when you first put them in, and there's a danger they'll fall out, but they're surprisingly sturdy and pleasant to use.
Overall, the earbuds appear to be very attractive, with an all-white design that includes two earbuds and a charging case.
These earbuds offer a sleek and stylish design, as well as powerful bass that is sure to please. They are also easy to connect, making them perfect for on-the-go use. Plus, they are affordable, making them a great value for the money.
---
Powerbeats Pro Wireless Earbuds – the best for the long charge time!
Are you tired of your earbuds constantly falling out? Tired of having to fumble with buttons and connectors? Well, look no further, because Powerbeats Pro has arrived to solve all your headphone problems! These earbuds are designed with adjustable ear hooks and a secure fit to provide a comfortable and stable listening experience.
They're also water-resistant, so you can take them anywhere without fear of damage. And if that's not enough, they boast an impressive 9 hours of work time on a single charge! Plus, the charging case provides an additional 24 hours of listening time, so you can keep jamming all day long.
The design of this new generation of Powerbeats is quite elegant. It still has the crossbar portion that houses the batteries for each bud, but it's much more elegantly concealed within the hard stem that curves up to go over and around the back of the ear.
But don't just take our word for it; experience the rich bass sound and huge soundstage yourself!
Powerbeats Pro Wireless Earbuds provide the perfect listening experience with adjustable ear hooks, a comfortable and secure fit, and premium sound quality. The earbuds are water-resistant and reinforced for durability, with up to 9 hours of work time from the full charge.
---
Sony WF-1000XM3 Noise-Canceling Truly Wireless Earbuds – the best for noise isolation!
Listen to your music the way it was meant to be heard with the Sony WF-1000XM3 noise-canceling earbuds. With great noise isolation and one-touch activation, these earbuds are perfect for any music lover. The improved audio quality ensures that every note is crystal clear, while the hands-free calling feature makes it easy to stay connected even when on the go.
The premium look and feel of these earbuds is sure to turn heads, and with decent battery life, you can enjoy your music all day long.
In addition, for added convenience, the USB-C charging port means no more having to fumble around in your bag for a charger.
These earbuds provide great noise isolation, so you can focus on your music and block out any distractions. They also feature one-touch activation, so you can quickly start listening to your favorite songs. Additionally, the audio quality has been greatly improved in this latest model, making for a more enjoyable listening experience.
---
ENACFIRE E60 Wireless Earbuds + ENACFIRE T1 Wireless Earbuds – the best price!
ENACFIRE's wireless earbuds are perfect for those who want the best sound quality and background noise cancellation. The earbuds feature large speaker drivers and include four in-built mics per each earbud, for clear call quality. They also come with a charging case that provides up to 42 hours of playtime.
In addition, the USB-C fast charging means you can get back to listening quickly. The earbuds are available in a few color options and are waterproof, so you can take them anywhere.
Not only do they provide great sound quality and background noise cancellation, but also they're also waterproof, so you can wear them while swimming or running in the rain. Moreover, with 4 in-built mics per earbud, your calls will sound crystal clear. And if that's not enough, each charging case provides up to 42 hours of playtime!
---
The Buyer's Guide
Main Features:
Wireless Earbuds vs. Wired Earbuds
When it comes to gaming, there are two main types of earbuds:
Wired earbuds have a cable that connects them either to your device or the controller, while wireless earbuds don't have any cables at all;

Wireless earbuds are becoming more popular as technology advances because they offer many advantages over wired earbuds;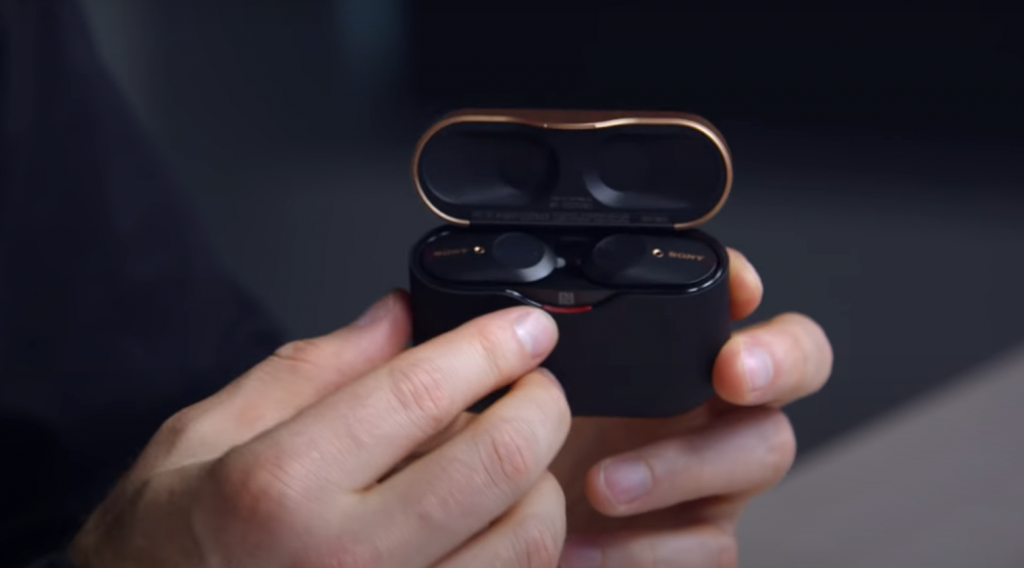 Some of the main benefits of wireless earbuds include:
Increased mobility and freedom.

You can move around freely without worrying about getting tangled up in wires. This is especially important when you're playing games that require a lot of movements, such as first-person shooters or racing games;

No audio lag.

Audio lag is a  common problem with wired earbuds, but it's much less of an issue with wireless earbuds. This is because there are no cables connecting the two devices, so the audio signal doesn't have to travel through any wires which can cause delay;

Increased comfort

. Wired earbuds can be uncomfortable to wear for long periods of time, especially if they're tight-fitting. Wireless earbuds are much more comfortable because you don't have to worry about them getting in the way or feeling too tight;

Easier to use.

With wired earbuds, you have to make sure that the cable is connected properly and isn't going to fall out during gameplay. Wireless earbuds are much easier to use because you don't have to worry about any cables;
So, which is better: wired or wireless earbuds? The answer depends on your needs and preferences. 
However, if you want more freedom of movement and less audio lag, then wireless earbuds are a better choice [1].
Technical Specifications:
1) Frequency Response
The frequency range that our brains can process is 20 Hz to 20 kHz, therefore the bandwidth of frequency in which you can hear distinct sound is known as hearing able. An excellent earbud should be within the range of 20 Hz to 20 kHz because this is the frequency band within which a human being can hear sounds [2].
2) Sound Profile
The sound profile of earbuds can be classified into three categories: balanced, bass-heavy, and treble-light. 
It is important to find an earphone that suits your music preference; for example, bass-heavy earphones will emphasize the lower-end frequencies in your music which may result in a more enjoyable listening experience for some people.
When looking for gaming earbuds, it is important to find a pair with a balanced or neutral sound profile. This type of profile will not significantly alter the tone of the sounds you hear, making it easier to identify specific audio cues when playing games or watching movies.
However, if you are someone who prefers enhanced bass frequencies when listening to music then you may want to consider looking for earbuds that have a bass-heavy sound profile. 
This type of earphone will emphasize the lower-end sounds which can create a more immersive experience when gaming or watching movies.
Lastly, if you are someone who prefers to hear more treble frequencies in your music then you may want to find an earphone with a treble-light sound profile. Doing so will result in increased clarity and definition in the higher ranges of your audio spectrum. 
3) Noise Isolation and Noise Cancellation
The amount of noise that is able to enter and exit the ear can vary significantly depending on the design of the earbud. 
This creates a physical barrier between your ears and the external environment, blocking out most ambient noise.
Noise cancellation is a feature that is found in some wireless gaming earbuds that use active technology. This technology works by sensing any external noise and then generating sound waves that are 180 degrees out of phase with the original waveform. When these two sound waves collide, they effectively cancel each other out resulting in a significant reduction in environmental noise.
4) Drivers
The drivers of earbuds are the component that is responsible for converting electrical signals into sound waves. The size and type of driver can have a significant impact on the overall audio quality of the earbuds.
Gaming earbuds typically use either dynamic or balanced armature drivers. Dynamic drivers are larger in size and tend to produce more bass frequencies than balanced armature drivers. As a result, gaming earbuds with dynamic drivers may be better suited for people who prefer enhanced bass when listening to music.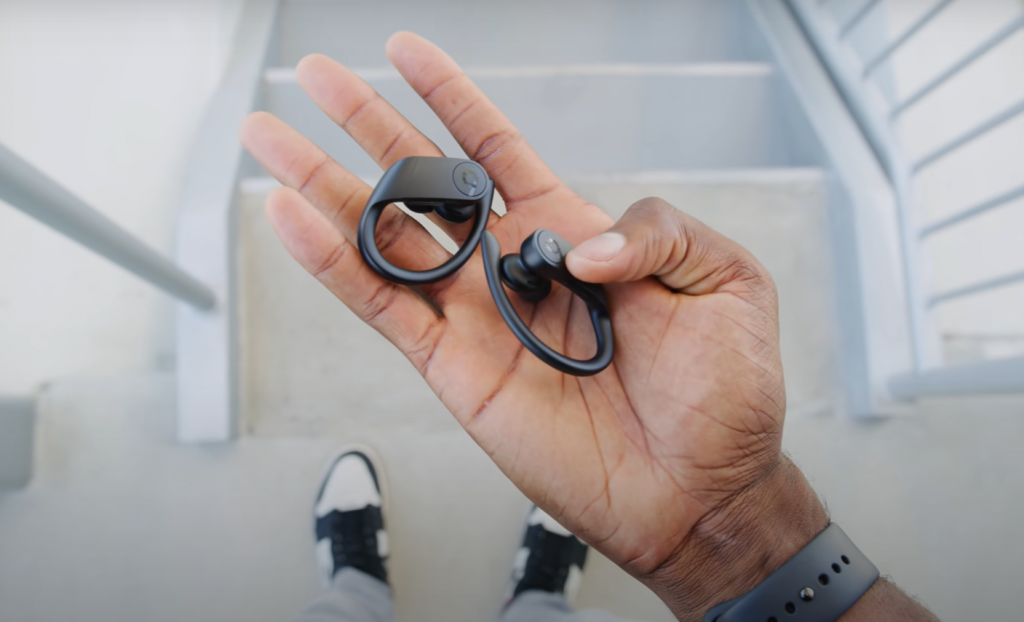 On the other hand, balanced armature drivers are typically smaller in size and offer increased clarity in the treble range. This may make them a better choice for people who prefer neutral or balanced sound profiles when listening to music.  
5) Impedance and Impedance matching
When considering earbuds for gaming, impedance is an important spec to look out for. Generally, the higher the impedance rating of a set of headphones, the louder they will playback audio. This is something that's particularly important when it comes to gaming, as you want to make sure you can hear every sound and instruction your game is giving you. 
However, if the impedance rating of your earbuds is too high for your device, you may experience some distortion or buzzing. In order to avoid this, be sure to check the compatibility of any earbuds before making a purchase. Most good-quality wireless gaming earbuds will have an impedance rating between 16 and 32 ohms[3].
It's also important that the impedance rating of your earbuds is matched to that of your device. If it's not, you may experience some sound problems. 
Most devices have an impedance rating listed in their specs, so be sure to check this before making a purchase. In order to make things easy, most manufacturers list the compatible devices for each set of earbuds on their website.
6) Total Harmonic Distortion (THD)
It is a measure of sound quality and how accurately the audio signal is reproduced. The lower the THD rating, the better the earbuds will sound.
The best wireless gaming earbuds should have a low THD rating to ensure high-quality sound reproduction. Look for an earbud with a THD rating of less than 0.05% to get the best possible sound quality.
Earbuds with a higher THD rating can distort the original audio signal, resulting in poor sound quality. So, be sure to look for an earbud with a low THD rating if you want the best possible listening experience [4].
7) Sensitivity and Sound Pressure Level (SPL)
When looking for the best gaming earbuds, it is important to consider both the sensitivity and sound pressure level (SPL) of each product. The higher the sensitivity rating, the easier it will be for your earbuds to produce high-quality audio. 
Similarly, the higher the SPL rating, the louder your earbuds will be able to get. If you are interested in gaming headphones that offer an immersive experience, then it is important to find products with high sensitivity and SPL ratings.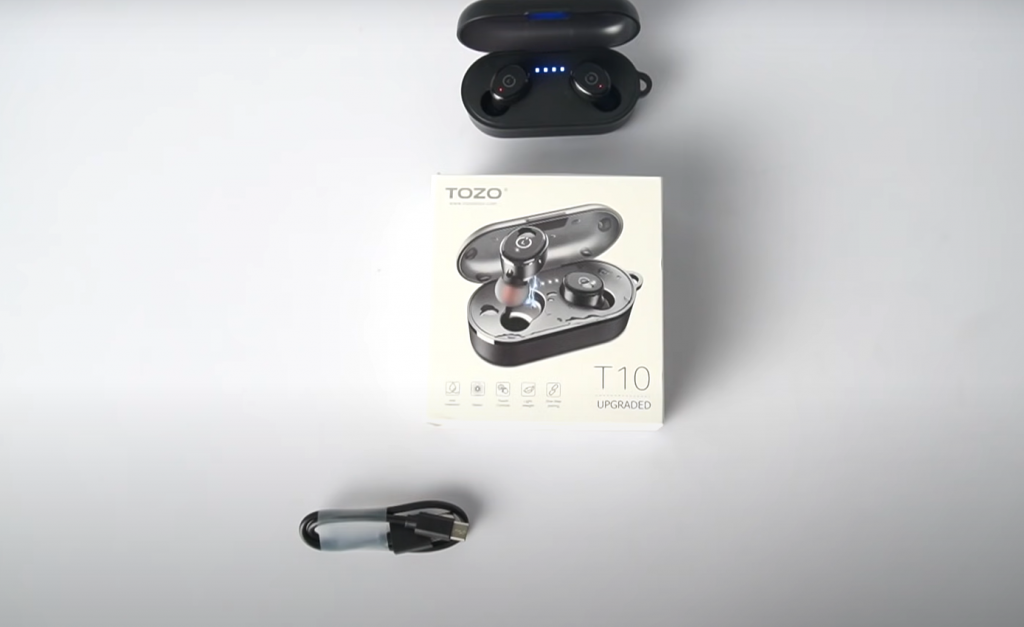 Gaming headsets can often reach up to 120 decibels (dB), which is significantly louder than most standard earbuds [5]. Keep in mind that if you plan on using your earbuds at high volumes for extended periods of time, you may experience hearing damage. Be sure to always use caution when listening to audio at high volumes and take breaks as needed.
Comfort Specifications:
1) Fit and Wearability
When it comes to comfort, wireless gaming earbuds have a major advantage over traditional headphones. There are no cords to get in the way, and since they sit inside your ears, they're not as noticeable or heavy as larger headphones. However, some earbuds fit better than others. You want something that will stay in your ears even when you're moving around, so look for a snug fit and soft materials.
Many earbuds come with multiple sizes of interchangeable tips, so you can find the perfect fit. If the tips that come with your earbuds don't quite fit right, you can also buy aftermarket tips separately. Just make sure that whatever size tips you choose to seal off your ear canal completely, otherwise you'll lose sound quality and bass.
2) Design
Wireless gaming earbuds come in all shapes and sizes, so it's important to find something that matches your style. If you like flashy designs, there are plenty of options with bright colors and loud patterns. Or if you prefer a more understated look, there are plenty of sleek black earbuds available as well.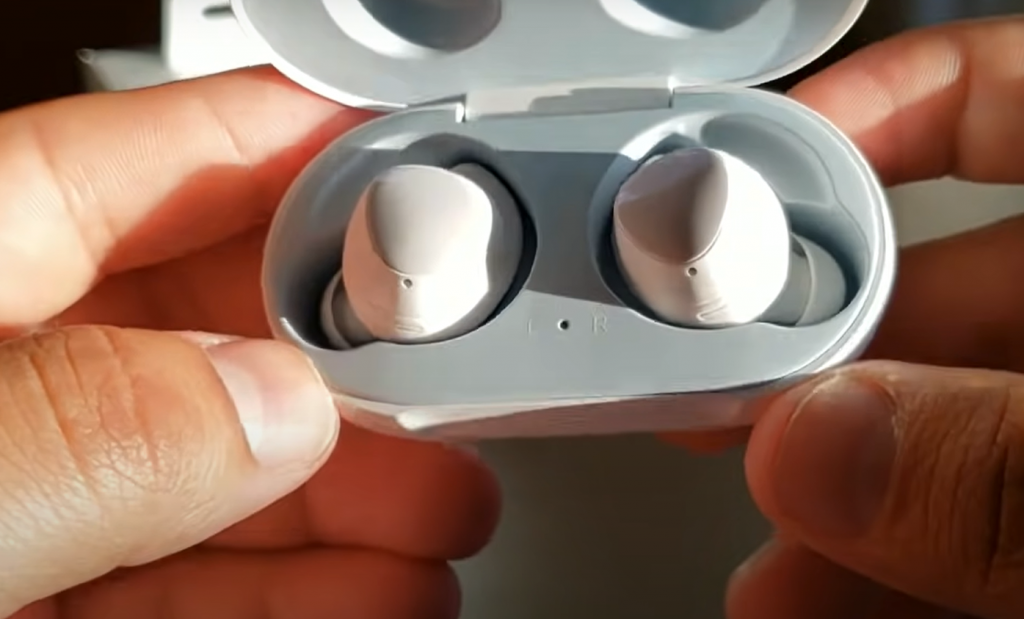 It's also important to consider the size and portability of the earbuds. Some are designed to be extremely small and easy to carry around, while others are a bit bulkier. If you plan on taking your earbuds with you on the go, make sure they fit comfortably in your bag or pocket.
If you're active while gaming, these can be a lifesaver. However, they can also be uncomfortable for people who wear glasses or have smaller ears. So if you know you won't like wearing winged earbuds, it might be best to skip them altogether and find a pair that fits well without them.
Finally, make sure the earbuds are lightweight. You don't want something dragging your down while you play.
3) Multi-Platform Support
One of the great things about wireless gaming earbuds is that they're not limited to just one platform. Most earbuds work with PC, Mac, Xbox One, PlayStation, and mobile devices. This means you can use them for all your gaming needs, no matter what system you prefer.
Just be sure to check the compatibility of the earbuds before you buy them. Some only work with specific platforms or devices, while others are more versatile.
4) Warranty
Most wireless gaming earbuds come with a standard warranty, usually one or two years. However, some brands offer longer warranties of up to five years. If you're planning on using your earbuds for a long time, it might be worth looking into a pair that comes with extra coverage.
---
FAQ
Which wireless earbuds are best for gaming?
The best wireless earbuds for gaming are the ones that provide the best sound quality and fit. They should also be comfortable to wear for long periods of time.
Some of the top wireless earbuds for gaming include the Sennheiser GSP 600, Sony WF-1000X, and Bose QuietControl 30.
Are wireless earbuds worth it for gaming?
For some gamers, the idea of using wireless earbuds for gaming is a little foreign. After all, most people think of wired headphones when it comes to gaming audio. But there are several reasons why you might want to switch to wireless earbuds for your next gaming session:
First,

wireless earbuds tend to be more comfortable than their wired counterparts

. This is because they don't put any pressure on your ears as traditional headphones do;

Secondly,

they offer more freedom of movement

. With wired headphones, you're always tethered to your PC or console. But with wireless earbuds, you can move around as much as you want without having to worry about getting tangled up in cables;

Finally,

they can be a lot more convenient

. There's no need to worry about plugging them in or dealing with long cables when you want to take a break from gaming;
So are wireless earbuds worth it for gaming? The answer is yes – especially if you're looking for comfort, freedom of movement, and convenience. But not all wireless earbuds are created equal, so it's important to do your research before making a purchase. 
What earbuds do gamers use?
There is no one-size-fits-all answer to this question, as the best earbuds for gamers vary depending on personal preferences. However, there are a few general features that make some earbuds better suited for gaming than others.
Generally, gaming earbuds offer superior sound quality and bass response compared to traditional headphones. They also often have in-line volume controls and microphone capabilities, which can be helpful for communicating with other players during multiplayer games. Additionally, many gaming earbuds come with extra add-ons such as noise-canceling features or detachable cables, which can give you more flexibility when using them.
Can Skullcandy be used for gaming?
Yes, for example, you may use the Skullcandy Crusher Headphones with Built-in Amplifier and Mic. These are ideal for gaming since they produce excellent sound and allow you to communicate with your teammates. It is one of the finest audio experiences available from Skullcandy products due to its wired design [6].
Is Bluetooth fast enough for gaming?
Although the technology has come a long way, Bluetooth is still not as reliable as a wired connection for gaming. However, if you are looking for a pair of earbuds to use while you're on the go, Bluetooth is more than enough. Plus, many newer gaming laptops and devices come with built-in Bluetooth receivers [7].
If you decide to go with a pair of wireless earbuds specifically designed for gaming, make sure that they have a fast and stable Bluetooth connection. Look for products that support the latest Bluetooth version, which is currently Bluetooth version 5. This ensures that your earbuds will have sufficient bandwidth to handle rich audio and low latency gaming signals.
Are gaming earbuds better than headsets?
Some gamers prefer earbuds over headsets because they believe that earbuds provide a more immersive experience. Earbuds can also be more comfortable for extended use, and some people find that they create less noise than headphones. 
However, gaming earbuds typically do not offer the same level of audio quality as gaming headsets. If sound quality is important to you, then you may want to consider investing in a good gaming headset instead of gaming earbuds.
What earbuds does Pengu use?
The Logitech G Pro is used by Pengu. This headset has DTS Headphone, 2.0 7.1 surround sound, and object-based surround sound for positional audio clarity, which is compatible with Dolby Digital Live, Spotify Connect, and other streaming platforms [8].
How do I keep wireless earbuds from falling out of my ears?
To keep your earbuds from falling out, stretch one of your earlobes and gently insert it into your ear canal with one hand before releasing it to capture the buds firmly. If this isn't the problem, you may wrap the cable around your ears to tighten them up or wear a sports headband to keep them in place [9].  
How do I clean my wireless earbuds?
The best way to clean your earbuds is by using a cotton swab and some rubbing alcohol. Dip the swab in the alcohol, then use it to clean the surfaces of the earbuds. Be sure not to get any liquid inside the earpiece.
Video Tutorial: Samsung Galaxy Buds True Wireless Earbuds
Final thoughts
Whether you're a first-time buyer or an experienced audiophile, we have compiled the information you need to make your next purchase in this guide. Read it from start to finish and take advantage of the tips for how best to use these earbuds before making a decision about which ones are right for you! The wireless gaming world has never been so exciting thanks to all the options out there today. Which features were most important to you when picking out your new earbuds?
---
References:
https://hookeaudio.com/wireless-earbuds-vs-wired
https://www.electronicshub.org/best-gaming-earbuds
https://staccatomusic.org/headphone-amplifiers/is-higher-or-lower-ohms-better-headphones
https://en.wikipedia.org/wiki/Total_harmonic_distortion
https://www.nurepublic.co/technology/lets-talk-about-sensitivity-sound-pressure-level
https://decortweaks.com/are-skullcandy-headphones-earbuds-good-for-gaming
https://steelseries.com/blog/bluetooth-vs-usb-wireless-120
https://dotesports.com/news/pengus-rainbow-six-siege-streaming-setup-headset-mouse-keyboard-and-more
https://howtofixheadphones.com/15-hacks-to-stop-earbuds-from-falling-out-while-jogging