---
NETGEAR Cable Modem CM700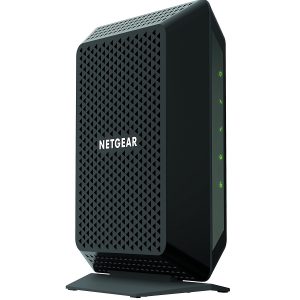 Up to 500Mbps
1 x 1G
32×8 Channel Bonding
ARRIS SURFboard SB6190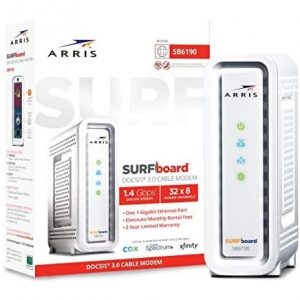 Up to 600 Mbps
1 Gigabit Ethernet port
32×8 Cable Modem
Motorola MB8600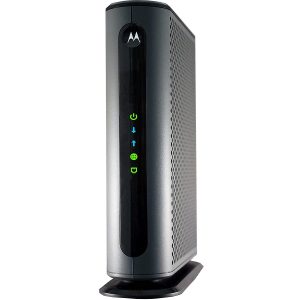 Up to 1000 Mbps
10/100/1000 Gigabit Ethernet port
32×8 Cable Modem
Linksys CM3024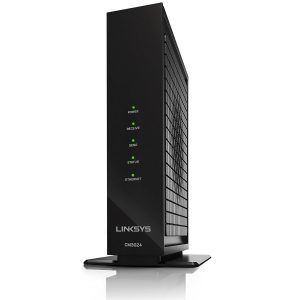 Up to 300 Mbps
Easy plug and play setup
24×8 Cable Modem
NETGEAR C7800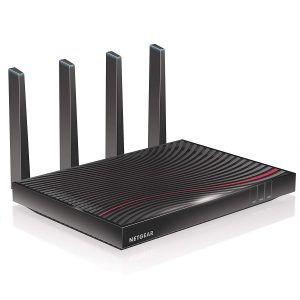 Up to 3200 Mbps
1 Gigabits Per Second
32×8 channel bonding
---
Choose the Best Modem for Gaming
Customer's Choice: the Best Rated Modems for Gaming
10 users answered this survey. Please help us improve this review!

70% of users selected NETGEAR Cable Modem CM700, 20% selected ARRIS SURFboard SB6190, 10% selected Motorola MB8600, 0% selected Linksys CM3024 and 0% selected NETGEAR C7800. Every month we analyze your answers and change our rating.
---
A question of choosing the best gaming modem is constantly asked by many experienced and novice gamers. The convenience, high speed, and reliable connection opportunities are the criteria that really matter.
Most gamers nowadays strive for a real-time experience. They want to communicate, play in teams, develop strategies, and feel completely immersed in the gaming environment. That is why the connection should be sturdy and provide a fluent experience. It has to be lag-free lest you should lose all the results, gained points, and privileges.
The best modems for smooth gaming available on the market today are described here and the tips on how to choose a suitable modem correctly are provided. We also intend to answer questions from the users that experience some issues or are doubtful about certain choices.
NETGEAR Cable Modem CM700– A High-Speed Appliance for Smooth Gaming Experience
The device uses the DOCSIS 3.1 technology and provides thirty-two-channel down-streaming and eight-channel up-streaming. The high speed and wireless connection can save about 150 dollars a year.
Setup can take up to 5 minutes. Just plug in the coax cable and activate the connection using the on-screen setup or a call to your Internet service provider. The Ethernet cable should connect your modem and a Wi-Fi router.
How It Performs
The appliance should be used mainly for gaming or streaming though, other uses are also possible, for example, networking and conferencing can be very convenient due to the high speed.
The modem is versatile and compatible with most cable service providers, such as, for example, COX, Spectrum, or Comcast. However, it does not support DSL providers, Verizon, DirectTV, or voice services.
Remember that this NETGEAR Modem is built for greater speeds and an excellent gaming experience. There is no need to use it for minor tasks or with the low-quality Internet connections or providers. You can save energy and your costs only if you utilize the device as it was meant by the manufacturer.
---
ARRIS SURFboard SB6190– A Universal Device for Successful Gaming
The modem can down-stream thirty-two and up-stream eight channels powered by DOCSIS 3.0. It has a special Ethernet port of 1 Gigabit capacity for a Wi-Fi router connecting to some other device. The modem requires cable Internet for its work. It cannot support voice service. The device allows for 400 Mbps of speed.
The setup is very easy. You just have to connect all the cables, activate the connection via your ISP web portal, and then, adjust it to your Wi-Fi router.
How It Performs
The modem can be used not for gaming only. Shopping online, downloading information and streaming TV, video-conferencing, and networking will go more smoothly and conveniently.
The modem is compatible with most American Internet service providers, such as Xfinity or Spectrum, but is unlikely to be compatible with fiber or DSL Internet providers. To learn more about its compatibility, you can always visit the ARRIS website.
Remember that you need this modem for the sake of your cost-saving. You will not have to pay your rental fees for a gaming modem. So, you can start saving immediately after you have bought ARRIS SURFboard SB6190.
---
Motorola MB 8600 – A Great Option for Secured and Well-Protected Smooth Gameplay
The appliance can be used with any Wi-Fi router, such as Whole Home Wi-Fi or all the Mesh routers. The multi-functional Ethernet port for 10/100/1000 Gigabits allows for connecting numerous devices. You can use a Windows desktop computer, a Mac laptop, or a game station together with a router. Though, it does not have a wireless router built in the appliance and cannot be used for telephone connections.
The device also has a digital tuner allowing for a full-band capture for the sake of saving energy and increasing speed.
How It Performs
The modem uses A2M (Active Queue Management) that increases the Internet speed and enhances page loads for any type of traffic. It is perfect for using various interactive connections and apps in online gaming. It can also be used for video chatting and conferencing.
The appliance is compatible with numerous cable service providers, such as Comcast, COX, or CableOne. It is not compatible with any DSL, satellite, or fiber-optic connections used by AT&T, Frontier, or Verizon.

Before buying the appliance, always check whether your ISP supports the device you want to buy. Many problems can occur because the item is not compatible with the user's technical characteristics. The additional security against denial-of-service attacks is ensured with the help of a Broadcom chipset.
---
Linksys CM3024– A Perfect Variant for Sturdy High Speeds and Multiple Device Performance
Your broadband connection will allow for twenty-four channel downloading and eight-channel uploading. The transfer rates make it possible to perform well with the existing lines at speeds of up to 960 Mbps due to high bandwidth and standard certification of DOCSIS 3.o0. The device is equipped with a Puma 6 chipset from Intel for increasing the speeds of down-streaming and up-streaming.
The installation process is very easy and intuitively understandable though you need to carefully follow the basic instructions. You will just have to connect the device to your cable outlet and computer and then, contact your Internet provider for activation. There is a LED indicator on the front panel of the modem that informs about the status of the connection.
How It Performs
The modem can be used for streaming media, online gaming, and browsing the Net. All these processes can be performed simultaneously due to the high speed provided by the modem connection.
The device is compatible with most cable Internet providers. The most popular of them are COX, Comcast Xfinity, or Time Warner. You can save some money monthly spent on renting the modem. However, it does not support AT&T or Verizon connections.
Choose whether it can be supported by your local cable Internet service provider. Your Internet connectivity will be maximized only in case when the existing cable connection allows for a more high-speed down-streaming and up-streaming performance. Do not expect that the speed you receive will be at its maximum because it greatly depends on the type of service provided by the cable operator. So, the actual speed can even be lower than 100-250 Mbps.
---
NETGEAR C7800 Modem– A Great Device with High Speed and Vast Covering to Satisfy All the Needs
The device is powered by DOCSIS 3.1 ensuring 32 downloading and 8 uploading bonded channels. It has four 1-gigabit Ethernet ports and 2 USB ports for multiplied connections. The in-built Wi-Fi router covers 3,000 sq. ft. and it allows for 45 devices to be connected at up to 3,200 Mbps speed. The device also ensures parental control and increases security by supporting WEP and WPA protocols.
The appliance is quite easy to set up. After plugging a coax cable into the in-built router, you can activate the device by the on-screen setup instructions or by calling your Internet provider. The connections for a computer, game box, storage drive, or printer will always be super-fast as well.
How It Performs
The device is compatible with all cable providers, such as Comcast Xfinity, COX, or Spectrum. It does not support the connection via Verizon, CenturyLink, or AT&T as well as with DSL providers, DirectTV, and any bundled voice service providers.
The great speed of the modem allows for heavy-duty streaming, conferencing, multi-gaming, and many more options.

Remember that you will never get the expected speed if your Internet connection is poor or your service provider uses outdated technologies and protocols. Be aware of the necessity to consult your Internet provider about the possibility of using this modem for your Internet connection. You will save your money for buying an appliance that will actually suit your conditions and requirements.
We have compared modems for gaming and selected the most exciting offers. Choose the most suitable modem for gaming and play games comfortably!
Buyer's Guide
It is important to have some basic knowledge of how a router works in order to keep up with this article.
Every gamer wants to pick out the modem for all devices, that could ensure high-quality and smooth gaming. However, with so many variants offered on the market nowadays, finding an ideal modem may be rather challenging. Its characteristics should rely on the type of connection you use, the technical options offered by your Internet provider, and your personal preferences.
Here, we have compiled some factors that you will need to consider before purchasing your model. The tips are meant to help you with the choice.
Consider the Factor of Compatibility
It goes without saying that the chosen modem should be compatible with your devices. Nowadays, advanced modems with DOCSIS 3.0 have appeared. Though, it's no use buying them if such an appliance will not be supported by your PC.
Regard the Brand's Respectability
You need to consider the overall reputation of the brand, its customer service, and the support provided after selling. The quality of the device will also depend very much on the brand to be the value for the price.
Look Through the Reviews
Do not forget to regard the reviews from real users. They will tell you about all the benefits and possible shortcomings. There are some specific review websites where you can find the opinions of the users.
Speed for Uploading and Downloading
The modem is used to increase the download and upload speeds. High-speed options are quite popular these days. Though, they will not work properly if your Internet provider cannot ensure high speeds. Purchasing a high-speed modem can become a good investment in the future in case you are planning to change your provider.
Warranty Offers Matter Very Much
Try to opt for a modem from a manufacturer that offers a longer-time warranty to save costs for continuous maintenance. Remember that if manufacturers provide longer warranty terms, they are sure about the great quality of their products.
There are some other factors to evaluate before purchasing the best gaming modem. They involve the compatibility with upstream and downstream channels, your budget needs, and the location of your devices and the Internet service providers.
How does a modem work?
A router's job is to ensure that you can connect to the Internet using your phone, computer, and tablet. You can then use the Internet to stream music and play games, for example. The router continues to ensure that you are connected to the Internet and can do these things.
The modem works as if it is directing network traffic to where it is going. The router also consists of several different components that have different functions. For example, a router has a firewall. A router is like a small computer, you might say.
Why should you have a gaming modem?
If you are a gamer, you have probably noticed that you have started to delay or that the Internet has completely disappeared while you are playing. This is usually the fault of the modem.
A gaming modem was designed and built to provide a strong and stable connection to the Internet. You do not need to play with teams anymore; otherwise, the connection will be interrupted from time to time.
When you play multiplayer games, you don't want to be left behind. With a gaming router, this chance is minimized because it is designed to handle games. A typical cheap router cannot really handle demanding multiplayer games, and then there is a delay.
A gaming router also works great if you want to stream movies or music that are also demanding. What distinguishes a regular router from a gaming router is that a gaming router can also establish a stable connection while playing. Moreover, a gaming modem has the same functions as a typical router.
Features that the best gaming modem should have
There are several different functions a router should have for games.
MU-MIMO
What are you wondering? MU-MIMO stands for Multiple User, Multiple Input, Multiple Output, which is good for you if several users are connected to the same Wi-Fi at the same time.
An ordinary and traditional router has frequency bands that can only communicate with one device at a time (computer, cell phone, tablet, etc.). With MU-MIMO technology, each frequency band can instead communicate with up to 4 different devices. If you do not want any delay, you may think that the connection is not as stable when it is sharing. This doesn't seem right. MU-MIMO technology provides a more stable and smooth connection that is optimal for gaming.
Wi-Fi 6 – the latest Wi-Fi standard
Wi-Fi 6 is the latest Wi-Fi standard and is ideal for games. It is usually also called 802.11ax. Wi-Fi 5 is also called 802.11ac and is still the one most routers use.
Wi-Fi 6 has a much better range, speed and bandwidth than Wi-Fi 5, so if you have an older router that uses Wi-Fi 5 or older, it's definitely worth upgrading.
DumaOS
DumaOS is a software developed by Netduma and Netgear. It is an interface and helps you to manage your network.
It also has functions like a setting which ping your enemies can have. You should also be able to play with people who are geographically close to you. This should result in fewer teams and a better gaming experience.
QoS
QoS stands for Quality of Service and is an important feature of a gaming modem.
With QoS, you can decide how much bandwidth a particular device should have. For example, you can add 50% of the bandwidth to your gaming computer. The other connected units can then share the remaining 50%. This way, you can distribute the bandwidth where it is most useful.
Beamforming
This technology is for wireless networks. A modem with beamforming often has 4 antennas that you can angle. The signals are then sent from these antennas to your device. Since you can align these antennas any way you like, you can point them towards your device. This results in a better connection.
A router without beamforming sends signals with the same strength in all directions. So the strength is not focused on the direction your units are facing.
Speed over the modem
How fast the modem also depends on the speed you got from the provider. For example, if you order 100 Mbit from Telenor, this is the speed at which you want to reach your computer or other devices. The only way to get exactly 100 Mbit is to have a wired network where cables are routed to the various devices.
However, most people want a wireless network, and this is where the router comes in. The router sends these 100 Mbits to the various devices. The better the router, the more of these 100 Mbits reach the device.
This also means that your Internet connection cannot be faster than what you actually pay the provider for. Therefore, it may also make sense to take a look at the subscription.
What should be considered before buying a gaming modem?
Like many others, you need to decide what features the product you are buying should have. If something special is important, you should look for routers that have it. The routers we list here in the Best Gaming Routers list have all the features that are well suited for gaming.
On the other hand, if you have additional requirements, such as wireless storage support, you can keep an eye on them on the product pages.
It is also important to know how much money you want to spend on a gaming router. It is then easier to know where to look and what to expect from the router.
The features I have listed above are good if you are looking for a modem for gaming. These are all relatively new features, and if the router has them, it is an excellent router that you can have for many years.
Do you have fiber?
There are actually two different things you can have, ADSL or fiber. If you have ADSL, the router must have a modem in addition to the router itself. So there is an additional device in addition to the router.
On the other hand, if you have fiber optic, you can skip routers with a modem, as this can cost a bit more money. Spend the money on something else instead.
If possible, you should choose fiber instead of ADSL, as it is more stable and faster.
Easy installation of the modem
Today's routers are often pre-installed and almost only connect the cables and start enjoying the network.
If you are very familiar with routers, you may want a router that is not fully configured. Then you can make several decisions yourself. For most people, however, it is crazy to be too advanced. All routers I list here are therefore easy to install.
How did I think about the ranking in the list?
Many factors had to be considered, too many to mention them all. But the most important for me were speed and price. This is because you are looking for a modem that is fast but also affordable.
FAQs
What is better for gaming – a modem or router?
If you want to get great speed and performance, a modem is a better option. You can connect all your gaming devices to the modem directly. Though, if you want fast download speeds for your online competitive gaming, you should find a way to increase the streaming by connecting both a modem and a router if needed.
Is it better to rent or buy a modem?
You may think that paying a certain amount of costs up-front is too much. However, a rental can cost you about $120-150 per year depending on the Internet provider. So, buying a modem will make up for money very soon. Moreover, by buying a modem, you can choose whatever you need without any worries about whether the modem provided for a rental will meet your needs.
Does the Internet speed depend on the modem?
Sure. If the speeds offered by your Internet provider do not correspond to the capabilities of the modem, you may face some issues. That is why it is important to find out what plan your provider can offer you and then, purchase the modem in accordance with it.
Do I necessarily need to acquire a router and a modem?
It is recommended depending on the type of service you are provided. Routers are used to bring the Internet to your devices through Wi-Fi or Ethernet while modems translate signals from the wires and phone connections to your PC.
If I have 100 Mbps speed of my Internet connection, will it be enough for gaming?
It depends on the game specifications. Though, most games will go smoothly with the speed of 100 Mbps to enjoy them.
Video Tutorial: NetGear CM700 Cable Modem Unboxing and Setup!
---