---
Acer R240HY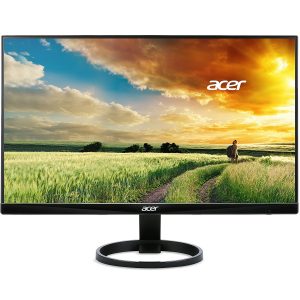 23.8″ Full HD
1920 x 1080
Refresh rate: 60 hertz
AOC C24G1A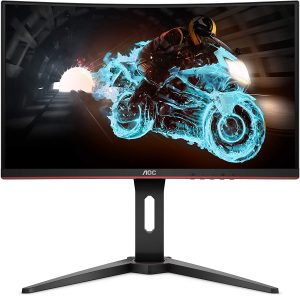 24″ Full HD
1920 x 1080
165Hz Refresh Rate
Philips 276E9QDSB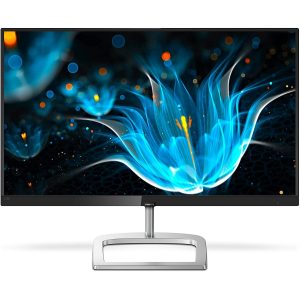 27″ Full HD
1920 x 1080
Free Sync technology
ASUS VA24DQ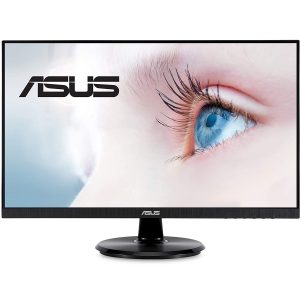 23.8″ Full HD
1920 x 1080
Up to 75Hz refresh rate
ASUS VE248Q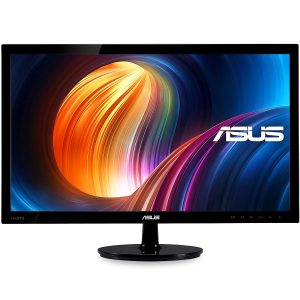 24″ Full HD
1920 x 1080
Fast 2ms GTG response time
---
Choose the Best Gaming Monitor Under $150
Customer's Choice: the Best Rated Gaming Monitors Under $150
6 users answered this survey. Please help us improve this review!

83.33% of users selected Acer R240HY, 0% selected AOC C24G1A, 0% selected Philips 276E9QDSB, 16.67% selected ASUS VA24DQ and 0% selected ASUS VE248Q. Every month we analyze your answers and change our rating.
---
If you are looking for a quite cheap but reliable gaming monitor, consider some options under $150.This may become a very good option that will have the most important features, such as color accuracy or screen size and dimensions. So let's make a try.
However, finding an affordable gaming monitor is a tricky assignment that needs much research. We have done this research for you and came to the conclusion that since technology is developing rapidly nowadays, you can find high-quality gaming monitors for budget-free prices easily. We offer the 5 best options that are available nowadays.
We hope that this Buyer's Guide will be useful for you, so continue reading.
Here are some brand-new options of gaming monitors under $150 you can consider and choose from.
Acer R240HY Widescreen Monitor – An Eco- and User-Friendly Device for Devoted Gamers
The refresh rate is 60 Hz and the response time of 4 ms is enough to provide smooth and distinct graphics. The response time will offer you a ghostin-free experience.
The item boasts convenient connections with the help of HDMI, DVI, and VGA ports. The monitor can be mounted on the wall with the help of VESA.
The brightness is 250 nit and the operating power needed is 25 watts.
The appliance has an adjustable stand to ensure the 178 degree viewing angles.
Performance
The monitor is perfect due to its characteristics and productivity. It can be used for enhanced productivity and connecting to any media. You can even connect it from your smartphone. You will never experience stuttering and flicking with the Acer Flicker-Free technology. And your eyes will be reliably protected with a blue light filter.
You can use this appliance for gaming and working. It will also work well for video streaming.

In short, the monitor can be recommended for gaming. It has all the essential characteristics needed for smooth and enjoyable playing without any flaws and unpredicted stops.
The device features an eco-friendly design for better recyclability and waste reduction.
The appliance is well-compatible with different gaming devices, such as Xbox OneX, PS4, and, of course, your PC. You can use it from your iPhone or tablet, too.
---
AOC C24G1A Curved Frameless Gaming Monitor – A Great Highly Technological Device for Ambitious Users and Competitive Gamers
The refresh rate is 165Hz and it is great for supporting non-stop gaming without any interruptions, stuttering and flickering. The item allows for connecting different gadgets through HDMI and VGA inputs.
The AMD FreeSync can customize the graphics card refresh rate with the monitor. THe device also uses the AOC Low Input Lag Mode for minimizing the divergences between the mouse, joystick, or keyboard and the onscreen image display.
Performance
The monitor works very well for any competitive FPS player. The refresh rate and response time both enhance your gaming progress. The curved design is very immersive, so enjoy any game with it. Moreover, you can view the display from any angle and it adds much to your convenience and enjoyment. You can adjust the height of the monitor any time you need it. You won't encounter any blurry images anymore. Your shots will be well-aimed and your speed races will lead you to glory. The response time of 1 ms will allow your fast-moving actions to be rendered smoothly without any ghosting.

To continue, this monitor will make up a great purchase. Be aware that the brightness should correspond to your gaming needs. If not, try to adjust it or opt for some other device. All the settings can be edited, so do not hesitate to use this option if you feel that something does not go as smoothly as you expected.
---
Philips 276E9 2DSB Frameless Monitor – The Most Convenient Monitor for Different Types of Users
The appliance features the AMD FreeSync technology and 75 Hz refresh rate. The harmful influence of the blue light on your eyes is diminished by the LowBlue Mode.
The item has a 3-sided design without frames featuring ultra-narrow borders for the convenient setup of multiple monitors. The monitor can be connected to HDMI, DVI-D, VGA, and audio output. It is VESA compatible and can be mounted on the wall if you prefer that way of using it.
Performance
The colors are highly accurate, natural, and vivid with the 129% sRGB gamut. The ultra-narrow borders make an impression of using a much larger screen. The IPS display is ideal for photos, movies, web surfing, and professional web design. Of course, it helps to get immersed into the game. You will see your gaming world through this well-performing monitor and enjoy it.

In fact, we know that this monitor can become your great gaming option. You are sure to be satisfied when you purchase it. It can also be used effectively with mobile devices, namely, with your laptop. It can be easily synchronized through the compatible HDMI or VGA ports. You can also use it for the Xbox.
---
ASUS VA 24D2 Monitor – The Most Eye Supportive Device for Gaming and Working
The device is wall-mountable with the compatibility with VESA. The Eye Care technology is responsible for Flicker-free and Low Blue Light options.
The monitor has a wide connectivity through HDMI, VGA, and DisplayPort. It supports NVIDIA GeForce and AMD Radeon graphics cards.
The kit contains some useful accessories, such as POwer Cord, HDMI cable, and DisplayPort cable for more convenience.
Performance
The high resolution is great for immersive gameplay and the refresh rate is enough for ultra-smooth and crisp viewing. It is especially important for high-speed games where you need to make decisions fast.
The monitor synchronizes very well with the newest NVIDIA so it does not display any stuttering or picture tearing. You will never come across flickering, either.
The colors are nice and vivid and the screen is never blurry. It is very important not only for gamers but for web designers or photographers.
You can use this device for gaming, working, or watching videos and you will be satisfied with its quality.

This monitor can have multiple uses. You can use it for gaming, working, watching videos and streaming. So, if you need a budget friendly good-quality item, you are recommended to buy it. However, be aware of the fact that older images and videos can be incompatible with the monitor causing blurring. So, you may need to adjust the resolution on your own if you want to watch them smoothly.
---
ASUS VE 2482 Monitor – A Classic and Elegant Device for Diverse and Smooth Use
The monitor can also boast the built-in 2W speakers. It is VESA mount compatible and can be easily adjusted. The HDMI interface is crisp and easy to use. The Video Intelligence Technology allows for enhancing contrast, color, and brightness. 6 preset video modes can be selected from the monitor's menu.
Performance
The item can be used for competitive gaming, sports programme viewing, and working. You can also browse the net, go streaming, and watch videos in good quality. The design and brand-new features ensure stability and durability, great colors, and vivid images. You can experience smooth video gaming without ghosting and blurring.
The FreeSync technology allows for matching the refresh rate of the display with the PC's GPU and for doing it quickly and efficiently.

This monitor is worth buying as a very good budget-friendly appliance for multiple purposes.
Before making the final choice, you need to look through the technical specifications thoroughly to decide whether this monitor will meet all your needs because there are some characteristics you need to consider.
For example, you cannot rotate the screen vertically because its stand does not allow for it. If you need this option, try to purchase some additional mount appliance or think about another version of the monitor to feel on the safe side.
---
Buyer's Guide
When you have decided to acquire a budget-friendly gaming monitor, think about some factors that can influence its performance. There are many different models and options on the market to choose from. So, you do not have to do any thorough research. We have made an attempt to compile the best options of gaming monitors under $150 and the list of important factors that may affect your choice.
Resolution and Screen Size
The resolution is always more important than the size of the monitor's screen. It is no use trying to purchase a wide screen when the resolution is rather insufficient. You will get blurred images and won't be happy at all. 
The best option of the resolution available for the monitors of this price range is 1080p. This will be enough for most types of games. You can opt for 1440p, of course or even 4K but these variants are impossible to find within the price under $150. 
You should also consider the main characteristics of the gaming system you use because some of them may have certain restrictions that won't provide you with smooth gameplay.
Refresh Rate
The refresh rate means the frequency of image refreshing on the screen. It is measured in hertz (Hz) and it influences the quality of the image you can see. 
To get a smooth and vivid image, the refresh rate should be higher. However, 60 Hz is quite enough for online gaming as well as for other activities you can perform on your computer. There are few options of 144Hz within this price category so you need to choose 75 Hz at least if you want to play high-end games.
Response Time
The response time shows how quickly your monitor responds to the inputs. All gamers believe that this time should be as low as possible. However, 1 ms is not always available for this price category. Most gaming monitors under $150 have the response time of under 5 ms and it is quite enough for a great gaming experience. Remember that lower response is needed in the fast-speed games where your quick reaction is a must to be competitive.
Panel Types
There are three panel types that are widely manufactured and used nowadays. They are TN, VA, and IPS panels. Each of them has its advantages and disadvantages so you should think thoroughly which type to choose for your gaming needs. The IPS panels have a slower response time than TA. VA's figures for this are the worst ones. IPS also has a perfect accuracy of colors though the viewing angles of the VA are much more convenient. The VA also has a decent contrat rate and much better image depth. 
There is one more thing to consider here – the IPS are usually more expensive than the two others. However, the technologies nowadays are developing and moving forward. That is why you can find a great monitor option at under $150 that features the IPS panel. The matter is that the IPS is highly recommended for use if you want to get a really immersive and convenient gaming experience.
Though, those players who are competition-oriented can also opt for a TN panel but the refresh rate in it should be 144 Hz and higher. 
FAQs
Is a gaming monitor under $150 good for playing?
You know, the technology today allows for great technical characteristics in a monitor for a much lower price. That is why you can really acquire a very good appliance for under $150 and enjoy your gameplay. So the answer is positive anyway. You just need to have a deeper look into all the technical specifications of the appliance you will vitally need.
Can I find a good 144Hz monitor for cheap?
In fact, the answer is also positive here. The state-of-the-art monitors of the present-day have already reached 360 Hz of refresh rate. Many monitors at the price of under $150 can have 144 Hz, so you can easily find such an option as it is obvious from our guide.
Does a low-budget IPS monitor have any drawbacks?
A lot of gamers believe that the build quality is much lower in such monitors and any cheap IPS appliance can produce back-light bleeding and image blurring. There is also a negative feature in this item related to the response time. It is almost always higher in cheap IPS panels so it can result in ghosting. This is especially important to take into account if you are going to play fast-speed games with much action and high technologies. The dark-themes games are also not the best option for such monitors.
What size of monitor should I better choose for enjoyable gaming?
Of course, everyone wants to get a monitor of a bigger size to experience the complete immersion into the game. However, there is no technical reason why the screen size should be the most essential factor that can influence your choice. The quality of gaming depends on the monitor performance and even the items of smaller parameters can operate very well. 
There is one more thing to consider here. It is your PC's GPU. If it is outdated, the big screen of the monitor is not good for it – you are likely to get blurred images and colors. The smaller the screen is the better it will perform when the computer's software is rather old.
Will FreeSync and G-Sync be available on my budget monitor?
These technologies help avoid image tearing and stuttering so they are needed badly on your budget monitor. It does not matter, indeed, how much your monitor costs. Most of them feature FreeSync nowadays. However you need to consult the instructions before making a purchase.
Video Tutorial: Philips 276E9QDSB Review Freesync Monitor 27″
Conclusion
It seems everything has been covered in this Buyer's Guide that you might need for the best choice of your low-budget gaming monitor under $150. You need to keep in mind many different factors that may influence your choice. It is always a bit challenging to pick out something that will meet all your needs. So, we hope that our review and guide will help you a lot. If you haven't chosen anything from our offers, you may look for a gaming monitor on Amazon.com or in your brick-and-mortar local store. 
The only thing to remember before buying a monitor is that you need to define your real needs and requirements and only after that look for the characteristics that will completely suit you. Maybe you will need to read some other reviews or talk to experts before making the final choice.
---