---
beyerdynamic DT 770
Wired
3.0m coiled cable
Hard-wearing
OneOdio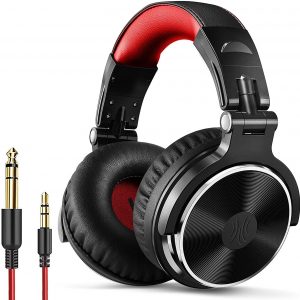 Wired
Sound Quality: Dynamic Bass
50mm Drivers
Audio-Technica ATH-AD700X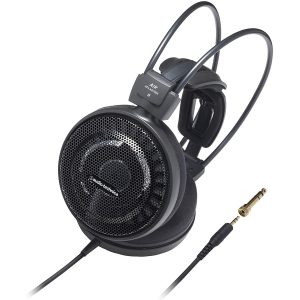 Wired
Frequency Response – 20 – 20, 000 Hz
53mm Drivers
Sennheiser HD 600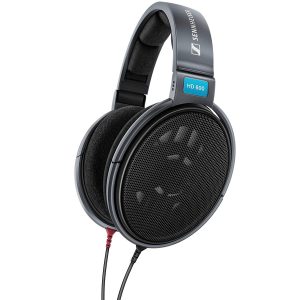 Wired
High quality
Frequency response: 12 – 39000 Hz
HyperX Cloud MIX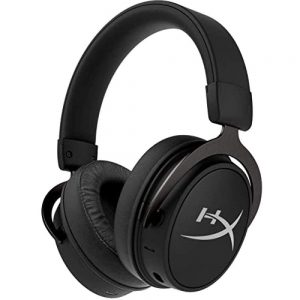 Wired
Frequency Response: 10-40,000Hz
40mm Drivers
---
Choose the Best Gaming Headphones Without Mic
Customer's Choice: the Best Rated Gaming Headphones Without Mic
530 users answered this survey. Please help us improve this review!

62.08% of users selected beyerdynamic DT 770, 9.62% selected OneOdio, 6.98% selected Audio-Technica ATH-AD700X, 11.89% selected Sennheiser HD 600 and 9.43% selected HyperX Cloud MIX. Every month we analyze your answers and change our rating.
---
Video games are full of sounds. Headsets for gaming deliver wonderful experiences to its users. Quite often they are with microphones, but it is not always that comfortable. Headphones for PC and consoles should focus on delivering the proper sound of the surrounding game world well (among other things for clear localization of the noises). Moreover, when you communicate with other players, their voices should be clear. Here you can find reviews of wonderful gaming headphones.
Beyerdynamic DT 770 PRO
It has a cable, which is long enough when you want to enjoy video games without worries. Fortunately, you should not worry about sagging and pulling headphones as they have a non-coiled cable. It is attached to the left side of the auricle. At the end of it, you have a three-pole gold-plated 3.5 mm jack. If you want to use it for other devices you simply screw a gold-plated adapter for 6.3 mm jack sockets.
The bass sound does not have distortions and is quite punchy. It is a prerequisite for the precise assessment of video games and mixes. Moreover, it has a reflex system of bass, which improves quality even more. In comparison with other models on the market, it is noticeable that the high bass (100-120Hz upwards) is quite loud. The nominal impedance of headphones is 250Ohms.
The shielding against outside noise with around 18 dBA facilitates interference-free eavesdropping. The DT770 may not get the excellent values ​​here. Nevertheless, it does not need to hide them. After all, this model is designed for gaming rather than noisy environments. In case you prefer to have more shielding, you should consider the DT 770 M variant from this manufacturer.
---
OneOdio Studio Pro-10
On the left is a large 6.35mm connector and on the right is a normal 3.5mm port. The 6.35mm is a bit oversized for headphones, at least on this side of the listener. The corresponding cables are included. On the small control unit, there is a small button next to the microphone, which can pause and start music or accept incoming calls, as well as end ongoing conversations.
It should also be as comfortable as possible under the OneOdio Pro 10. The thick foam padding covered with artificial leather ensures this. Ears find a good place there, but they touch the leather inside. The area directly in front of the drivers is still covered with fabric but without additional padding. It can already be said that the OneOdio Pro 10 can process high-quality material better than 110kbps MP3 files. With an impedance of 32Ohms headphones can deliver nice surround sound during gaming sessions.
---
Audio-Technica ATH-AD700X
Users can even see the driver units behind it – technical chic. The rest of the design largely has plastic components of decent quality.
However, they are light and the main focus is on this spec. Gaps and further processing are okay, the cable has proper kink protectors at both ends. It has gold-plated contacts. It means that you should not worry about corrosion appearing.
The accessories that customers receive correspond to the standard and are hardly necessary anymore. With a nice cable adapter from eighth to quarter-inch jack, you can not worry about various devices. It would be nice to have transport. The cable cannot be removed and it is attached to the left side of the headphones.
The large driver units are positioned at an angle in the auricles. Thus, they do not emit directly into the ear canal. The surrounding housing is light due to magnesium alloy. You will enjoy ear pads due to their fabric. You can change it if you want. A leather version or other alternatives are not available.
---
Sennheiser HD 600
Sennheiser HD 600 is one of these popular models and despite its intended primary use as hi-fi headphones for music consumers, it appears repeatedly among gamers. The ear cups of the flawlessly processed headphones, which are covered by a grille, even convey a touch of serious elegance. It appears robust enough that no unexpected damage is to be expected when it is used as intended, stationary.
The Sennheiser HD 600 has a long cable running on both sides, which can be detached from both ear cups via a two-pin plug connection for a replacement if necessary. The gold-plated 3.5mm jack plug is also supplied with a gold-plated plug adapter. It has a pleasantly tight fit so that it is not stuck in the socket of the headphone output when pulled out. With a high impedance of 300 ohms and powerful neodymium magnets, the Sennheiser HD 600 delivers lively, natural mids and finely resolved fresh and never too dominant highs.
---
HyperX Cloud MIX
Apart from the silver logo on the headphones, the headset is very inconspicuous and does not seem to want to attract attention under any circumstances. HyperX has probably opted for a subtle look so that the headset also cuts a good figure when used as Bluetooth headphones.
The drivers have double chambers while their size is just 1.5inches. The manufacturer explains that the double chamber should separate the bass from the mids and highs. It ensures a more precise sound. In wired mode, these headphones cover a frequency response of 10- 40,000hz, which means that it extends significantly higher in the sound spectrum.
---
The Buyer's Guide
Workmanship & Comfort
When you plan to play video games in long sessions, headsets must be comfortable to use for hours. To enjoy comfortable wearing, there are several features that you should take into consideration:
Moderate weight;
Pleasant padding of the auricles together with the headband;
Moderate contact pressure;
Enough space for ears.
Seasons always change and in hot times headphones should also remain comfortable. This is where sweat-permeable and air materials are beneficial:
Genuine leather;
Natural fiber;
Microfiber;
Velour.
You can also find pads with synthetic and rubber leather. However, they are not the primary choices when you need comfort. Moreover, their lifespan is much lower than other materials.
Sound
Shielding
Another feature of headsets that you should consider is the protection from outside noises. So you can fully concentrate on the gaming session. With fewer noises, you can figure out the acoustic location of your opponents and hear the voices of your friends clearly. The same goes for the outside world. Headphones with shielding keep the sound inside and will not disturb people around you with an explosion.
Frequency Range
A transmission range (frequency range) that is in the range 20-20,000Hz is enough to enjoy video games and other activities. Nevertheless, you should not just pay attention to the bare numbers. A personal comparison of headsets for games and checking reviews is always advisable.
Balanced Sound
Bass helps to receive natural sounds. You can find plenty of models with fat bass and glaring highs. They often primarily rely on a bass sound range. The only stupid thing is that the tonal balance is lost. Such headphones often have the mids into the background. It affects the naturalness and not least the speech intelligibility.
Video Tutorial: DT 770 Pro 80ohm Review: STILL my Favorite Closed Back Under $200
---