---
HyperX Cloud Stinger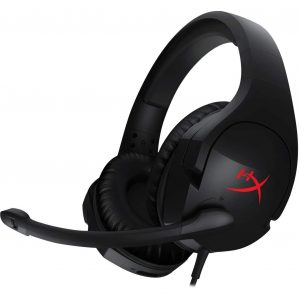 Wired
Driver Size: 50mm
Ear Cushion Material: Memory Foam + Leatherette
EPOS Sennheiser GSP 300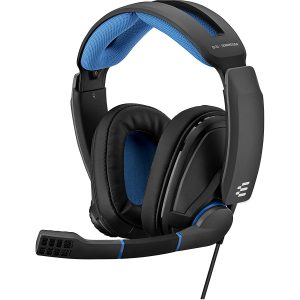 Wired
Multiplatform compatible
Intuitive volume control
NUBWO Gaming Headset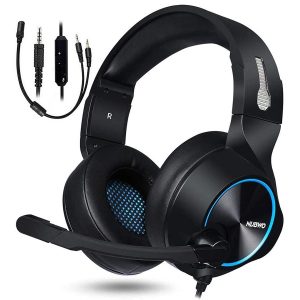 Wired
135° flexible microphone
Frequency range: 20-20000Hz
EPOS I Sennheiser GSP 600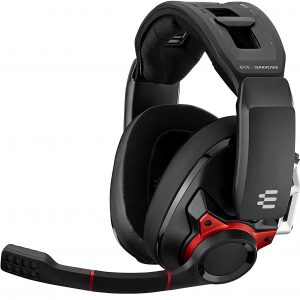 Wired
Proprietary speaker system
Intuitive volume control
ASTRO Gaming A40 TR Wired Headset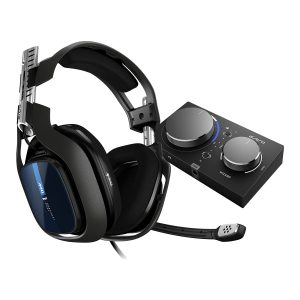 Wired
Redefine pro audio for gamers
Surround Sound: Dolby Headphone
---
Choose the Best Closed-Back Headphones for Gaming
Customer's Choice: the Best Rated Closed-Back Headphones for Gaming
6 users answered this survey. Please help us improve this review!

33.33% of users selected HyperX Cloud Stinger, 33.33% selected EPOS Sennheiser GSP 300, 0% selected NUBWO Gaming Headset, 16.67% selected EPOS I Sennheiser GSP 600 and 16.67% selected ASTRO Gaming A40 TR . Every month we analyze your answers and change our rating.
---
If you need high-quality closed-back headphones for your convenient and smooth gameplay, try to have a close look at this review and Buyer's Guide. You will find a lot of useful information. It is a result of the thorough research done by our experienced experts.
We have considered here all the most applicable characteristics needed for gaming and chosen the 5 best closed-back headphones that can be used effectively for noise isolation and enjoying the game soundtracks and the entire process.
You can opt for our offers or look for some more variants considering the tips we have provided here.
Therefore, here are the most state-of-the-art options we could find and test on the markets nowadays at the most affordable price.
HyperX Cloud Stinger Gaming Headset – A lightweight and Comfortable Appliance for Perfect Gaming Experience
The material is HyperX memory foam that allows for much comfort while using for a long time. The steel slider is meant to make the headphones sturdy and it is adjustable.
The ear cups have the intuitive volume control for still more convenience. The microphone provides the muting function for noises.
The headphones are compatible with multiple platforms such as PC, Xbox One, PS4, and some more.
Performance
The headphones allow for comfortable playing for hours. The position in the ears provides the best quality of sound. The material also feels very nice during long gaming sessions. The volume slider is located very conveniently on the right cup and it is easy to use. The sound is very clear and distinct. The headphones are multipurpose. You can even use them when on the go.

This gaming headset is truly advisable for buying. It has all the important qualities you may need and is very comfortable and ergonomic.
You can use the main cable for plugging the headphones in most laptops, PS4, or Xbox One gaming consoles. It is very convenient because you do not need to buy any extra adapter.
---
EPOS Sennheiser GSP 300 Gaming Headset – A High-Quality Gaming Device for the Best Audio Experience and Flexibility
This headset is truly closed-back. It means that you won't be interrupted while gaming by any outside sounds. The pads are XL and made of memory foam. You can provide fast in-game response due to the high-quality reproduction of audio that ensures the full immersion. The 'All-Round' option stands for the heavy bass sound and convenient team communication.
There is a microphone with a lift-to-mute boom arm to adjust the best voice pitch and quality. You can mute anytime if you like by just raising the arm.
The volume wheel is built-in on the right ear cup. You can adjust the volume while playing.
The item is quite durable and sturdy. It is equipped with a ball-point hinge to adjust it to the size and shape of your head. The ear pads can isolate you from annoying outside noises.
The headphones are compatible with different gaming platforms, such as Mac, PC, PS4, Xbox One, mobile phones, Nintendo Switch, and other ones. The cable and adapter are included in the set.
Performance
The most demanding gamers will enjoy this item because it provides a fully immersive experience. The sound quality is great here and the microphone can provide a smooth gaming chat without any interruptions. The design is perfect for noise isolation.
The memory foam provides a very comfortable feel so you can play for a long time and enjoy the process even in the very noisy environment.
The boom arm is flexible so you can mute easily or control the in-game communication and its intensity.
The volume wheel is located on the right ear cup and you can adjust it immediately within the gameplay. The sound seems quite realistic with the well-engineered audio cues.

This headset is worth buying because of its audio quality and performance.
The single 3.5-mm adapter works perfectly for great compatibility with gaming consoles and mobile devices.
---
NUBWO Gaming Headset – The Best Gaming Appliance for Diverse and Multiple Use
These headphones feature the speakers that are 50 mm high and allow for the perfect 3D surround sound and bass response.
The design is very comfortable with a softly padded headband. The microphone is Omni-directional and 135-degrees flexible. The silicone covering is well-grounded and it does not allow for any crackling.



The device is compatible with Nintendo, PS4, or Xbox One, and other gaming consoles. The mute switch and volume dial are located on the cable and can be conveniently reached by the hand.
Performance
The long-time comfort is fully guaranteed by the soft ear pads. The design is quite ergonomic and the padded headband does not provide any fatigue during long gaming sessions. The feeling of complete immersion into the game is unique.

All in all, the item is highly recommended. It has all the brand-new qualities everyone can look for in the headphones.
Remember about the option of adjusting the lows and highs. And one more thing to consider. The headphones are completely insulating so it's a good idea to think about it when you are experiencing some drive or frustration within the gaming process while playing in the crowded room. Your reactions may sometimes be misinterpreted.
---
Sennheiser GSP 600 Professional Noise-Cancelling Gaming Headset – The Combination of Advanced Technology and Elegant Ergonomic Design
The transducers use the advanced technology for better acoustic effects and clarity of sounds. The microphone cuts out breathing, coughing, and other undesirable sounds. The item has a flip-to-mute feature and a flexible boom arm to adjust the mic for a better position.
There is also a built-in wheel that is located on the right ear cup. You can adjust the volume within the gameplay.
Performance
This headset is meant for the most demanding players who always need the best quality. The audio is exceptionally realistic providing the complete immersion into the game.
The flexible headband provides a lot of comfort and the ear pads are very stylish and ergonomic. They are very helpful when you are playing in a noisy environment. You can avoid the possible distractions and communicate efficiently with your team.

Overall, the headphones are great and you can purchase them for your enjoyment. They are a great choice for this price. The compatibility is also perfect with all the devices that have a 3.5 jack input. Most gaming consoles do very well here including Macs, Xbox One, PCs, or PS4. Some of them may need a stereo headset adapter for a better sound.
---
ASTRO Gaming A40TR Wired Headset – A Convenient Appliance for Competitive Gameplay and Smooth Live Streaming
The headset has a superior design and convenient finish. It is lightweight and made of premium materials. The ear cushions have some cloth on them for more comfort.There is also synthetic leather for better acoustic performance.
The item has digital components for lag-free operation and sound processing. The kit includes the extra noise-cancelling ear pads, a voice isolating mic, closed-back speaker tags, and a padded headband.
The headphones use the Dolby Audio system for cinematic 3D gaming experience. They also feature the USB sound card for voice balancing.
Performance
The headphones are perfectly designed for marathon gaming sessions with a lot of sound and emotions. They are lightweight and very comfortable in use.

The device is highly recommended for purchase. With their brand-new qualities, you can easily balance how many game sounds and chats you would like to hear. You can even create personalized sound profiles for more convenience.
---
Buyer's Guide
While looking for the most appropriate closed-back headphones for your gaming needs, take into account some important features that may influence your use. It is easy to get lost among a big number of options on the modern market. Though, let's discuss some most important factors to pay attention to.
Impedance
This is a n essential characteristic that means resistance. Most users do not consider this specification. However, it is dramatically needed to be considered while picking up the item of the best quality. 
All this can be referred to the level of amplification that is responsible for transferring sounds in good quality. Low impedance is important when you are going to use your headphones with a tablet or laptop. However, higher impedance is needed for smooth streaming of the sound. So, if you need a lower volume, your sound control should be turned up. If not, your sound will be distorted and unclear. Your best choice is medium impedance. This option works perfectly with different gaming consoles and does not need additional adjustments.
Purpose
Think carefully what you are buying your headphones for. Various types of audio files need different frequencies. That is why bass-driven headphones may be popular among gamers and other consumers and they are also quite budget-friendly. They are especially appreciated by gamers who want complete game immersion. Though such headphones are almost useless for mixing or recording. The neutral frequency is always the best option even if you are striving for game immersion.
You may also prefer emphasized mids or highs. They are very good for getting clear sound of dialogues in films and perfect vocals in music clips. 
Style and Comfort
You may need the great aesthetic look of your closed-back headphones. So, elegant traditional designs are the best option for you. The straightforward style is a characteristic of good headphones meant for music performance, listening, and, of course, for gaming.
Your headphones should also be comfortable and easy to use. The well-balanced pressure, soft padding, weight adjustment options, a user-friendly design are the components of your entire comfort. 
Think about the length of cables  and the quality of materials to make the final choice.
Look for the closed-back type if you often play in crowded places or at home where other family members live. You need to feel that your headphones are comfortable enough and they are flexible, compatible, and easy to adjust to your needs.
All in all, your task is to find a pair of high-quality headphones that will be helpful and enjoyable within your gaming process and our task here was to help you a bit to cope with this task.
FAQs
Are closed-back headsets durable enough?
Yes, they are. They have a solid metal base, and their durability is out of question. Look for some headphones that are made of high-quality materials and by well-known manufacturers, and you will always be on the safe side.
What is better to opt for – a wired or wireless headset?
Wired headphones are considered to be more reliable. However, if you are on the move, they should be replaced by the wireless ones. Though, you need to take into account their compatibility.
What's the difference between closed-back or open-back headphones?
The terms 'open-back' and 'closed-back' are often used for the design of a headset. Open-backs do not isolate you from the background sounds and it may sometimes be rather inconvenient, especially if you want to play games in a crowded place. If you prefer peaceful environments and the comfort of your home and individual room, they are great. In noisier places, you should use the closed-back items, of course. They may also be quite helpful when you play the games while commuting.
Are cheap closed-back headsets reliable?
Everything depends on the purpose and on the brand. There are many budget-friendly closed-back options nowadays that are long-lasting and fully reliable. So, it's up to you to decide what price range you are going to look for your headset in. 
What are closed-back headsets made of?
The closed-back headphones are usually made of the metal base and the foam used for the pads. Sometimes some cloth is also used to make them softer and more comfortable. Some brands also use leather.
Video Tutorial: The Perfect $99 Gaming Headset?
Conclusion
Try to consider all the tips and ideas collected in this article to choose the best closed-back headphones for your gaming needs. Think about the design, convenience, structure, material, and options while picking up the item for yourself. You may need to look through this Buyer's Guide again and get some additional ideas from it.
In fact, we have picked out the 5 most reliable and convenient brand-new options that are available on the market. However, you can look for some other variants at Amazon.com or in your local store. Anyway, the choice is yours and you will need to set the budget and design priorities before making the final choice. Think carefully about what exactly you need, pick out the product you like best and enjoy your game.
---