---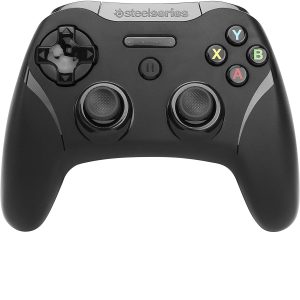 The Stratus XL Wireless Gaming Controller for iOS & Mac is a full-sized, premium wireless controller for the iPad, iPhone, iPod touch, and MAC that delivers the style of a console controller, compatibility with hundreds of iOS games and an overall better gaming experience. With 40 hours of battery life, pressure sensitive controls, LED notifications and the precise dual analog triggers, you'll feel right at home while gaming. This controller will be fully compatible with Every controller enabled game on the App Store. Multi-Device Compatibility – requires iOS 7 or later.
---
Manual for SteelSeries Stratus XL
Having trouble? Download instructions for SteelSeries Stratus XL.
---
Pros and Cons of SteelSeries Stratus XL
---
Related Video: SteelSeries Stratus XL Review – Best Android Gaming Controller?
---