---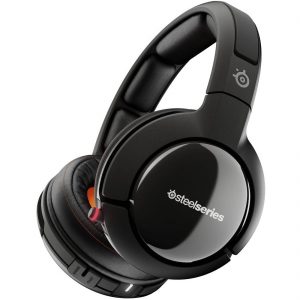 The Siberia 800 delivers professional audio without compromise. The headset is lag free, low latency, and features three Dolby surround sound technologies. The Siberia 800 works on virtually all platforms. Tune the audio with the stunning OLED display or remotely on the headset itself. Two hot-swappable batteries and a built in charger allow for unlimited play time. ChatMix and LiveMix offer customizable control to ensure the right balance of audio and chat. Cables are included for listening on PlayStation, PC, Mac, mobile devices, home theaters, media centers and more. Listen to vibrant audio from your desk, on the go or from the comfort of your couch.
---
Manual for SteelSeries Siberia 800
Having trouble? Download instructions for SteelSeries Siberia 800.
---
Pros and Cons of SteelSeries Siberia 800
---
Related Video: SteelSeries Siberia 800 Wireless Headset Review
---