---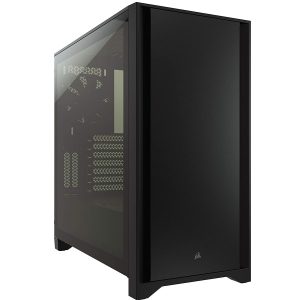 The CORSAIR 4000D is a distinctive, yet minimalist, mid-tower ATX case with easy cable management and exceptional cooling. A highly durable solid steel front panel and dedicated ventilation channels combine to offer great looks and airflow, accompanied by two included 120mm AirGuide fans that enhance cooling. CORSAIR RapidRoute design makes it effortless to route major cables through a single channel.
---
Manual for Corsair 4000D
Having trouble? Download instructions for Corsair 4000D.
---
Pros and Cons of Corsair 4000D
---
Related Video: Corsair 4000D Review
---