---
Razer DeathAdder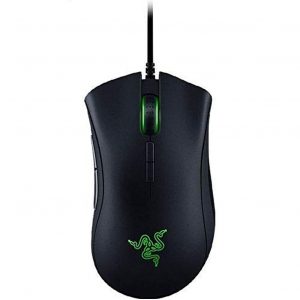 16,000 DPI
7 Programmable Buttons
Chroma RGB Lighting
SteelSeries Rival 600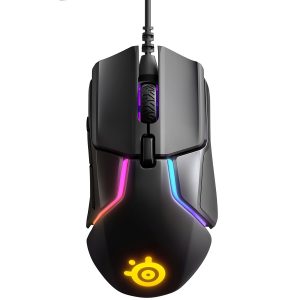 12,000 CPI
0.5 Lift-off Distance
RGB Lighting
CORSAIR Harpoon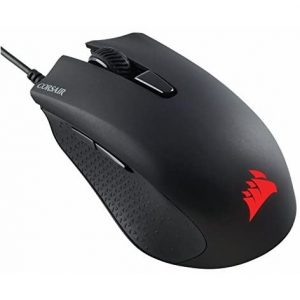 6,000 DPI
Hand Orientation: Right, Ambidextrou
Lightweight Design
Corsair M65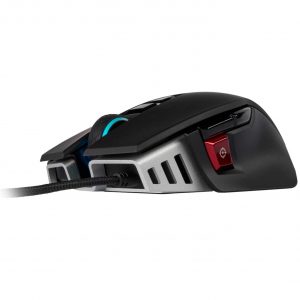 18,000 DPI
Durable Aluminum Frame
Hand Orientation: Right
Logitech G903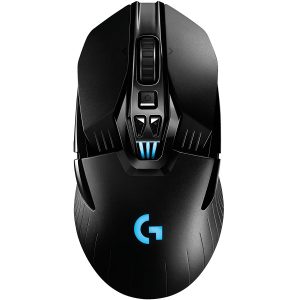 Rechargeable Battery
11 Customize buttons
Hand Orientation: Ambidextrous
---
Choose the Best Gaming Mouse for League of Legends
Customer's Choice: the Best Rated Gaming Mouses for League of Legends
19 users answered this survey. Please help us improve this review!

78.95% of users selected Razer DeathAdder, 5.26% selected SteelSeries Rival 600, 10.53% selected CORSAIR Harpoon, 0% selected Corsair M65 and 5.26% selected Logitech G903. Every month we analyze your answers and change our rating.
---
League of Legends is a rather tough and demanding game. You need some good software and peripherals no matter how professional you are.The choice of computer peripherals is very extended nowadays. It is especially about the choice of a gaming mouse for the FPS and shooting games. You need to pick out an item that will correspond to all the gaming requirements and help you get an edge over your rivals in the gameplay.
We understand very well how important it is to get a really good-quality gaming mouse for a player of League of Legends. Here, we have compiled the best 5 products that are available on the market to provide you with great options.
Therefore, let us consider the five best options of gaming mouses for League of Legends for your best choice. We have made a deep research into the matter to make this review really helpful.
Razer DeathAdder Elite Gaming Mouse – A State-of-the-art Device for Enhancing Gaming Experience
These buttons are used to remap the appliance completely and assign the macro functions with the help of Razer Synapse.
The wheel is rubberized and ridged on the sides for a better grip. The switches are completely mechanical. They are long-lasting and allow for up to fifty million clicks within their lifespan.
Performance
The sensitivity adjustment can be done during the game with the help of reprogrammable DPI buttons. The lighting can create the immersive environment while playing. The mouse easily synchronizes during the gameplay. The design allows for better control, especially in the gaming situations that demand quick reactions and high stakes. The accuracy and quick response will help you dominate on the battlefield.

The device is well-recommended by technical experts and gaming pros. Its ergonomic design fits any type of hand gripping. The mouse is quite durable with a planned number of up to 50 million clicks and the manufacturer provides a 2-year warranty.
---
SteelSeries Rival 600 Gaming Mouse – The Most Convenient Device Ever for Playing League of Legends Successfully
The side grips are very convenient with the revolutionary silicone technology. The item is also quite durable due to it. The mouse is equipped with a brand-new dual sensor technology that allows for better performance and control. You can lift off the sensor settings with the 32-bit ARM processor. The low-latency performance is provided in this way. The high-quality material is responsible for more convenience and a soft touch. The core is constructed of plastic reinforced with fiber.
Performance
The mouse is quite ergonomic and developed mostly for right-handed players. The settings of lighting, sensor, and button keybinds are fully customizable. You can use the full set of macroses on-board within gaming tournaments and other online events. You do not need to strain your hand and make any unnecessary movements.

The mouse can also perform with a detachable cable 6.5 feet long. It is meant for almost 60 million clicks within its lifespan. You are sure to enjoy using this device. The gamers are always happy and recommend the item to their friends and colleagues.
---
Corsair Harpoon – RGB Gaming Mouse – A Device That Makes You Ready to Game Right Out of the Box
The mouse has 6 buttons for better configuration and they are completely programmable. The DPI settings can be stored on-board the item. The mouse uses the USB port to start playing at once. The Omron switches allow for 20 million clicks with a very fast response. The multicolor backlighting is very dynamic and your customization options can be unlimited. The appliance is equipped with a 1.8 m cable made of rubber.
Performance
The mouse is quite sensible and is very convenient in any sort of customization. The material allows for a very comfortable grip and hold. It is very lightweight so you can play for a long time without any hand tension and fatigue. You can use it any time for gaming because it is set up and switched on easily. The appliance is quite reliable in gaming and the colors are also easily adjustable.

The appliance is recommended to players who spend much time gaming and stay up for long hours at their computers. It is compatible with Xbox One when you need to play mouse-controlled games. The light weight of the mouse feels very comfortable for those who do not want to strain the hand all the time. You can completely relax and rely on this product because it works faultlessly.
---
Corsair M65 RGB Elite Gaming Mouse – The Most Advanced FPS Gaming Device
The system is quite weight tunable. You can adjust its center of gravity with M65 RGB and even reduce the weight of the appliance. The buttons are programmable and Omron switches and ultra durable meant for more than 50 million clicks. The item has a special Sniper button to reduce the sensitivity of the device. The product also has an on-board storage for its profile, the multipurpose RGB lightning, and the ability to be programmed with the help of Corsair iCUE software.
Performance
The design and construction allow for withstanding the big loads of continuous gaming for a long time. You can easily customize the sensitivity within the gameplay and track all the changes accurately and efficiently. The device is also meant for assigning custom macroses and remapping. The gameplay is very swift and convenient without any delays and interruptions.

While opting for this mouse, pay attention to its design and characteristic features. Try to hold it in your hand to understand whether it fits well into your grip and style. The device is recommended to players with bigger hands and those who prefer speed and straightforward decision making within the gameplay.
---
Logitech G903 Lightspeed Gaming Mouse – An Advanced Multipurpose Device for Powerful Gamin
The item has the state-of-the-art mechanical buttons control, the unique wireless charging system that allows for charging within the gameplay. It is also equipped with a 1.80 m long cable. There are 11 buttons with a configurable layout. The product provides great tracking accuracy even at high speeds of above 400 IPS.
Performance
The mouse is great for any gaming competitions. The response is immensely crisp and clean and the bitton feel is perfect. The battery life provides 24 hours of gaming. The button design is ambidextrous and the grip style can also differ much without any influence on convenience.

The mouse is trusted and recommended by high-level eSport professionals due to its responsiveness and targeted performance. The consistent work and fast reporting add much to the quality of the gaming process. Different grip styles are convenient with this device and the ergonomic design helps to feel confident in any gaming situation that demands an immediate reaction.
---
Buyer's Guide
To avoid being on the losing side while playing League of Legends, think about the best gaming mouse you can find and afford. We have compiled the basic features of such a mouse you need to look for.
Ergonomics and Great Design
Your gaming mouse should be comfortable. You would not like sitting long hours at the computer and ending up with damaged or hurting fingers. The grip should be sufficient, fit perfectly in your hand. You can opt for a large and wide mouse if you are a palm gripper or just prefer a small and light item if you are a finger-tip gripper. Some people who are claw grippers, also prefer small elongated items.
Connectivity Matters
What to opt for – a wired or wireless mouse? It's up to you to decide, of course. There are certain pros and cons in every version. If you don't want to be restricted by the need to use a cable, opt for a wireless item. Though, you need a mouse with prolonged battery life to feel safe. On the other hand, a wired mouse can provide you with a more stable signal.
Buttons That Are Programmable
League of Legends is a multiplayer game so it is quite fast-paced. So, the mouse should correspond to it with its easy-to-program buttons. The improvement of your gaming experience is possible only if you can customize your item to quick changes. Another crucial factor that should influence your choice is light clicks. Then, your performance will be more speedy and you will not hurt your fingers. The minimal number of buttons you will need for successful gaming is four, but the more the better.
Shape Matters
The hand sizes and grip styles of different people vary very much. So, you need to buy a mouse that fits your hand perfectly. Consider your gripping style first before making the choice. If the mouse does not fit you, you will have problems with gameplay, especially if you play for long hours. The shape needs to be your priority if you want to feel comfortable and be successful in League of Legends.
Weight
It is one more essential factor that will influence very much your hand movement and your gaming style. You should consider what you would rather opt for – a bulky or lightweight item. However, the expert recommendation here is to choose something in-between and you will never regret your choice.
Sensitivity
Check whether the mouse of your choice has an optical sensor. It greatly influences its performance. The mouse with a low DPI will be useless in moving the screen cursor very fast. Though, on the other hand, you will get better precision with a low DPI. So, it is recommended to opt for the mouse which can cope with different types of DPI.
Latency of Clicks
The time for registering a click is meant by this. This is the time between the very moment when you click the button and the action that is performed in response to it. When the click latency is lower, the clicks are registered faster, and your gameplay will be more successful. It is important to know that a wired mouse has a lower click latency than a wireless one.
Price
Gaming mouses, as any other peripheral products, can vary in price. They may cost under $50 and over $100. Why is the range so wide? It depends on the brand, technology used in manufacturing, and popularity of the product. The more state-of-the-art features the mouse has, the more expensive it will be. So, consider what features are crucial for you and make a reasonable choice that will completely suit your gaming needs and fit the budget.
FAQs
Do I need a really good gaming mouse for playing League of Legends?
If you are a true gamer, you understand that a high-quality mouse is important. When you spend long hours playing League of Legends, you should feel comfortable and confident. This game requires fast access to different options and this can be provided only with a high-quality mouse. And you need to respond fast to any situations so the good mouse is a great privilege. 
What types of mouses do professional players use for League of Legends?
Opt for a mouse with highly customizable features if you want to become a true professional player and you are not restricted by the budget. However, many advanced gamers also use some budget-friendly options that do not cost much and are quite successful.
Does a high DPI matter much for successful gaming?
If the DPI is high, it helps more successful tracking. THis is all about the number of points that your mouse can click per second when you move it.
Are there any special mouses developed for League of Legends only?
In fact, no. You do not need to look for something that has been developed specifically for League of Legends. Though, if you want to boost your gaming progress, look for the mouses that were described by us in this review.
Does the hand grip matter much for the gaming success in League of Legends?
Actually, you do not need to worry about that. You can be successful with any gripping habits. The only thing to consider is that you need to pick out the mouse that will conveniently correspond to your type of grip.
Video Tutorial: Steelseries RIVAL 600 – The Best Gaming Mouse of 2018?
Conclusion
We believe that this Buyer's Guide has successfully carried out its task – to help you choose the most appropriate gaming mouse for League of Legends. There are some important things to consider described here so try not to ignore them when you are choosing the gaming mouse for your specific needs.
Always consider the technical specifications, the brand peculiarities, and the features, such as size, weight, configuration, and options, to purchase the gaming mouse for League of Legends. Be sure that it is quite comfortable for you to use the item. 
Now, we are happy to have collected the best five options for making your choice easier. Though, you can continue the search on Amazon.com or in some other reputable brick-and-mortar or online stores.
---