---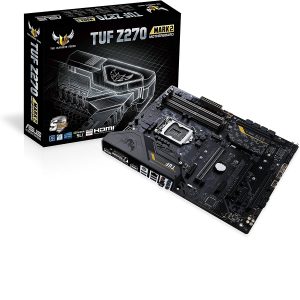 Ready for hardcore 24/7 operation, the TUF Z270 Mark 2 possesses the looks, durability and cooling controls The Ultimate Force (TUF) motherboards are famous for. Thermal Armor and Thermal Radar Core provide ducted airflow and system fan control for superior cooling, while Safe Slot provides PCIe rigidity for heavyweight GPUs.
---
Manual for ASUS TUF Z270 Mark 2
Having trouble? Download instructions for ASUS TUF Z270 Mark 2.
---
Pros and Cons of ASUS TUF Z270 Mark 2
---
Related Video: ASUS TUF Z270 MARK 2 Unboxing
---