---
Acer Aspire 5 A515-55G-57H8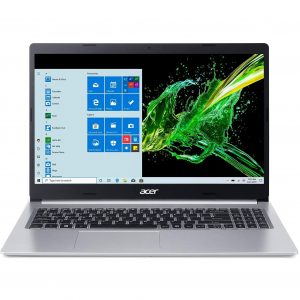 Intel Core i5 10th Gen
NVIDIA GeForce MX350
8GB DDR4 Memory – 512GB SSD
Acer Swift 3 Thin & Light Laptop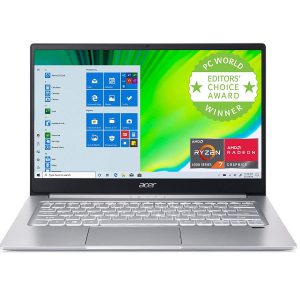 AMD Ryzen 7 4700U
Radeon Graphics
8GB LPDDR4 Memory – 512GB SSD
Acer Aspire 5 2020 Newest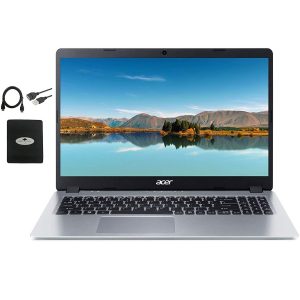 AMD Ryzen 3 3200U
AMD Radeon Vega 3
8GB RAM DDR4 – 256GB SSD
HP 2020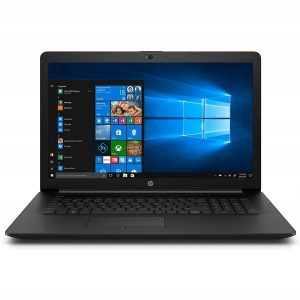 AMD Ryzen 5 3500U Quad-Core
AMD Radeon RX Vega 8
12GB DDR4 RAM – 256GB SSD
Dell Inspiron 2020 Newest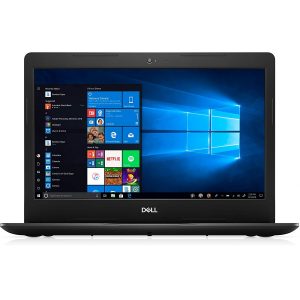 10th Gen Intel Core i5-1035G4
Intel UHD Graphics
16GB RAM – 256 SSD
---
Choose the Best Gaming Laptop Under $700
Customer's Choice: the Best Rated Gaming Laptops Under $700
3 users answered this survey. Please help us improve this review!

66.67% of users selected Acer Aspire 5 A515-55G-57H8, 33.33% selected Acer Swift 3 Thin & Light Laptop, 0% selected Acer Aspire 5 2020 Newest, 0% selected HP 2020 and 0% selected Dell Inspiron 2020 Newest. Every month we analyze your answers and change our rating.
---
If you are just a beginner in gaming, you need to select the best laptop with a great combination of CPU and GPU at an affordable price. It requires much research because when the gadget covers all the requirements, it is usually rather costly. Check all your preferences and choose the precise basic characteristics instead of all additional options and benefits. Remember that graphics processing and the CPU must synchronize, and the appliance needs a decent RAM and sufficient storage capacity. It also needs enough connection ports and a convenient keyboard for better navigation.
If you are looking for a brand-new laptop within the price range of $700, read this Buyer's Guide. We have collected the best options and useful tips for buying a gaming laptop for your preliminary needs.
Acer Aspire 5 A5 15-55G-57H8 – The Best Laptop to Enjoy Your Life on the Move
The 15.6-inch FHD IPS narrow-bezel design of the display improves the visual perception and protects your eyes. It uses the state-of-the-art technologies of Acer Color Intelligence and Acer BlueLight Shield.
The laptop is equipped with two built-in microphones using Acer Purified Voice technology for filtering noises and clearer communication. The appliance also has the HD webcam for clear and detailed images and distinct colors.
Performance
The laptop is portable and quite powerful. It provides multiple opportunities for development of creativity, entertainment, and connectivity. It has ports for the USB Type-C, 2 x USB 3.1, HDMI, and other types of connection.One of the USB ports allows for charging. The device is ideal for those who prefers to stay in touch and share ideas while on the move.
The speakers' design is innovative allowing for more volume and deeper bass. You can play or work in any light conditions and multiple environments due to the backlit keyboard.
This laptop is worth buying because its price is in good correspondence with the quality. You can always upgrade the software. Though, the internal components are not upgradable. It concerns both CPU and GPU. The model supports either DDR4 2666 or DDR4 3200 memory of up to 32GB. You can also install the non-Microsoft apps on it because it is operated by Windows 10 Home.
Remember that you will need an AC adapter for supporting 100v-240v if you use the laptop in the countries outside North America.
---
Acer Swift 3 SF314-42-R9YN – The Most Lightweight Appliance for Students Who Like to Stay Connected
The laptop is equipped with a metal chassis made of aluminum and magnesium, providing its lightweight, and a long-lasting battery. The laptop is ultra-portable weighing only 2.6 lbs and it is very convenient with its 0.63 inches of thickness only. It features a powerful AMD Ryzen 7 4700 U processor and great graphics with its 14-inch Full HD IPS display. The processor has 8 cores.
The screen-to-body ratio of this device is 82.73% and the bezels are 0.21 inches only. The battery life is about 11.5 hours. The device uses the two built-in microphones for clear communication provided by Acer Purified Voice technology. The laptop is also equipped with the HD Webcam offering the high dynamic range for vivid images and rich true-to-life colors.
Performance
The laptop ensures stable and instant performance on the move. You can immediately activate Windows 10 when the screen is switched off just with your voice. Alexa is built-in for more convenience to set reminders, create lists, and keep tracks of events and appointments. The device has a fingerprint reader to log in securely with Windows Hello. The keyboard is illuminated for convenient use in badly lit environments.

This product is sure to be worth your attention. It is good enough to play most games on medium, and it is also perfect for a student. Graphic artists, photographers, and those who like to browse a lot of tabs keeping them open on the screen can also use it efficiently.
However, the laptop is not ideal for video conferencing. You will need to connect additional devices for better video and sound production.
The Ryzen 7 can easily cope with Autocad. You do not need to be concerned about the 8GB RAM limits. The 2D images are always OK. The laptop, however, may run out of memory if you use a lot of complex 3D images.
---
2020 Newest Acer Aspire 5 Slim Laptop – A Well-Protected and Reliable Appliance for Traveling and Gaming
This laptop provides perfect performance due to its AMD Ryzen 3 processor that can be easily adapted to your needs because it uses the state-of-the-art machine intelligence and efficient architecture.
The item is equipped with the Full HD (1920×1080) backlit display, mobile graphics of AMD Radeon Vega 3, and different Ghost Manta connection accessories, such as the USB extension cord and HDMI cable as well as the mouse pad as a pleasant addition.
You can use 1 USB 3.1 Gen 1 Port, 1 HDMI Port supported by HDCP, and 2 USB 2.0 ports. The battery life is about 7.5 hours. The laptop also has two built-in stereo speakers, and HD webcam and it features 2×2 MIMO Wi-Fi technology.
Performance
The brand-new modified 8GB DDR4 RAM and 256GB PCle SSD provide fast and powerful multitasking opportunities. You will be able to store a lot of data, save files quickly and efficiently, download multiple gaming applications and get daily backups.
You can achieve great and vivid images and true-to-life pictures on the wide screen. The use of a keyboard is convenient and functional. The speed is very high and you can operate many programs simultaneously.
The laptop can also be used while traveling, for running businesses, and by students doing big projects.

As a bottom line, this computer is worth buying, indeed, if you need a fast, lightweight, and very convenient in use machine.
Remember that using Windows 10 in S-Mode will ensure your secure performance running the apps exclusively from the Microsoft Store. If you try to download the app from some other place, you won't be able to do it in an S-Mode. However, if you switch it off, you won't be allowed to go back to it again.
---
2020 HP Premium Laptop Computer – A Great Option for Multiple Tasks and Stunning Experiences
The memory of 12 GB allows for powerful multitasking. The item uses an optical DVD-Writer, Realtek Wi-Fi, and Bluetooth 4.2 Combo for better connection. You can also use 1 HDMI, 2 USB 3.1 Gen ports for transferring data only, 1 headphone combo for the microphone, 1 AC smart pin, and 1 USB 2.0 Type-A port. The storage capacity is 256 GB.
The appliance is also equipped with a multi-format SD media card reader, and an HD webcam with the built-in digital microphone. You can, as well, make use of stereo speakers, a touchpad with the multi-touch gesture support, and the full-size black jet keyboard with the convenient numeric keypad designed in the island-style. The battery is recharging very fast – the process of getting a 50% charge takes about 45 minutes.
Performance
You can use the laptop for gaming, traveling, doing projects, business operations, watching videos, and communication while on the go. The compact storage allows for preserving all your photos, favorite music pieces and movies, and many more things in one place for your ultimate convenience.
The power supply is provided via a 45W AC power adapter. You can also use the item for design applications and graphic editing tools since it has a lot of memory available for using. If you need its performance for video editing, it is one of the best choices for you.

This laptop is worth considering if you need a fast and reliable multitasking machine.
One thing to take into account is that, though Microsoft Office is already installed, you have to buy it paying additionally to use it. You can use Open Office that is fully compatible with the MS Office to update the application, and you can do it completely for free.
---
2020 Newest Dell Inspiron Laptop – The Best Appliance for Gaming on the Move
This laptop has the 10th generation Intel Core i5-1035G 4 processor with the capacity of 1.20 GHz and 4 cores. The LED-backlit non-touch display has the HD of 1366×768 and anti-glare characteristics. Its graphics memory is provided by the Intel UHD card.
The RAM is modified and has now 16 GB of the high bandwidth. The 256 GB solid state drive is used for storing more data.
The appliance has all the accessories for convenient use and connection. The HDMI cable, a mouse pad, a USB extension cord, 1xUSB 2.0 port, a 1xRJ5 Ethernet, and 1xAudio Combo Jack as well as the 1xHDMi are provided.
Performance
The laptop uses Windows 10 Home in an S-Mode. The high RAM capacity allows for multitasking for all the applications and you can use many browse tabs simultaneously. The drive allows for saving more files fast and storing more information. The communication characteristics are also advanced. All these features are great for using most gaming applications, daily backups, and numerous servers.
The laptop is perfect for gaming on the move, for work and entertainment, and for those who need to always stay in touch.

This laptop is great for gaming while traveling. It is worth purchasing. Remember that a mouse does not go with a pad so you will have to pay extra for it.
The S-Mode of Windows 10 Home is meant for your more security. You can use the instructions to switch to regular Windows 10.
---
Buyer's Guide
If you want to get the best laptop for gaming under $700, look for some things that are sure to be crucial for your experience.
Graphics Card
A graphics card is the most important thing if you want the best settings for your games. It is recommended to seek the latest options. AMD and NVIDIA cards can be appropriate for almost all games on the present-day list. Every low-budget computer has an integrated card but you may prefer to add another one for better performance. However, most laptops do not allow for upgrading your graphics because their graphics processing units are already attached to the motherboard. So, consider this fact as well.
Processor
If you have just started playing games, look for the Core i5 or i7 processors that can run your games smoothly with the medium-to-high specifications. For more experienced gamers, Core i7 9700K or Core i9 9900K make up the best options. They are much faster for both  gaming and streaming. However, consider the fact that the most state-of-the-art processors always cost more.
RAM
Most gaming laptops under $700 are equipped with 8GB RAM. It is enough for playing most games. If your chosen laptop does not have such RAM, think about adding one more stick for more data storage and faster performance. If you are an average gamer, opt for up to 16 GB and you will also need to upgrade it while getting more experience in truly complicated games. You can also opt for the most brand-new DDR4 RAMs for more high-end gaming experience. However, you need to check which RAM your chosen laptop can support.
Storage
For gaming, you will need a lot of space to store applications and games. Most games need 50-100 GB storage space or even more. One more thing to consider is the type of storage (SSD or HDD). Experts believe that SSD is better because it can provide higher rates for transfer and your computer will load a game faster. Overall, you will need either 256-517GB of SSD, or at least 500 GB to 1 TB for HDD.
You need quite realistDisplay
ic and clear images for playing games. Some laptops do not provide a bright display and have a low pixel density. With a dim, bad-quality display, you won't be able to fully enjoy the game. That is why it is vitally important to check the chosen laptop for its vividness of colors so that you can enjoy every gaming moment.
FAQs
Can I use the integrated graphics card for casual gaming?
Yes, you can use such a card for mid-range games. For example, you can use the Intel Chipset. You just need to customize the settings to the minimum to run smoothly. The important benefit of laptops with such cards is that they cool down more quickly than those with GPUs.
What important characteristics do I need to consider in an under-$700 laptop for gaming?
Such an option requires much care and attention on your part. The first thing to consider is a powerful GPU featuring about 4 GB of VRAM support. Opt for a laptop with a 1080p panel and a high refresh rate of the screen. The battery's life should also be taken into account – it needs to be at least 5 hours or more.
Are low-budget laptops appropriate for gaming in general?
You are likely to start with some mid-range games. For example, you may opt for World of Tanks or Nature Calls. Use the reduced settings and your under-$700 laptop will be working smoothly.
What kind of GPU should I look for in budget gaming laptops?
You need to look for the GTX 1650 NVIDIA. It can smoothly support both mid-range and high-end games. If you prefer AMD, opt for RX 580. It will cope with high-end games easily but may cause some overheating to your device.
Can high-end games be played on under-$700 laptops?
Most laptops under $700 that are described here are quite good for high-end games. However, you need to minimize the settings. Try to choose the device with the NVIDIA GTX 16-series GPU, and opt for at least 4 GB VRAM. You will also need a fast processor and to check whether your appliance allows for constant upgrading.
Video Tutorial: Acer Aspire 5 Full Review and Gaming | Best Budget laptop
Conclusion
We have compiled our list of the 5 best laptops for gaming under $700 considering multiple benchmark scores and testing them on various kinds of games. We understand that it is always up to you to decide and make the best choice.
If you are a beginner in gaming, these laptops will be great for you providing smooth performance and convenience of use. However, if you decide to continue with high-end games, you may need a more expensive and complicated device. Good luck with your gaming experience. We hope that our tips will be useful.
---