---
Acer Nitro 5 Gaming Laptop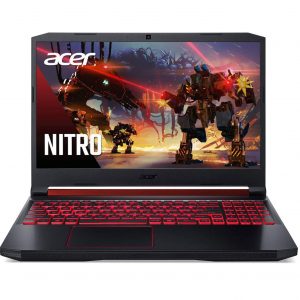 9th Generation Intel Core i7-9750H
15.6″ Full HD Widescreen
16GB DDR4 2666MHz Memory
MSI GL65 Leopard 10SFK-062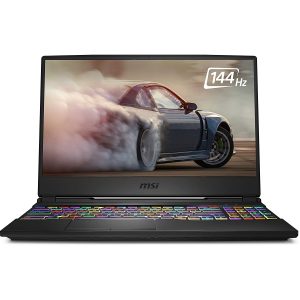 Intel Core i7-10750H
15.6″ FHD IPS-Level
512GB NVMe SSD
ASUS ROG Strix G15 (2020)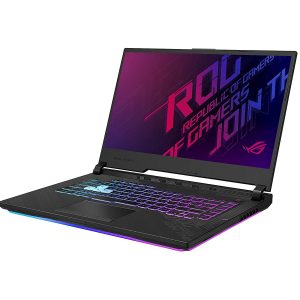 10th Gen Intel Core i7-10750H
15.6" Full HD 1920×1080 Display
16GB DDR4 2933MHz RAM
CUK MSI GF65 Thin Gaming Laptop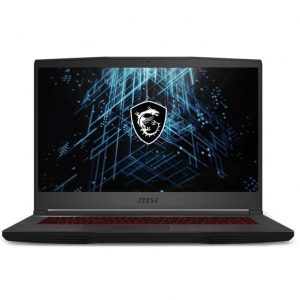 Intel Core i7-9750H
15.6″ Full HD 1920 x 1080 Display
RAM: 32GB DDR4 2666MHz
ROG Zephyrus G15 (2020)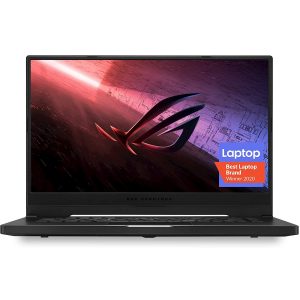 AMD Ryzen 7 4800HS processor
15.6″ Full HD 1920 x 1080 Display
16GB 3200MHz DDR4 RAM
---
Choose the Best Gaming Laptop Under $1500
Customer's Choice: the Best Rated Gaming Laptops Under $1500
15 users answered this survey. Please help us improve this review!

73.33% of users selected Acer Nitro 5 Gaming Laptop, 20% selected MSI GL65 Leopard 10SFK-062, 0% selected ASUS ROG Strix G15 (2020), 0% selected CUK MSI GF65 Thin Gaming Laptop and 6.67% selected ROG Zephyrus G15 (2020). Every month we analyze your answers and change our rating.
---
The consideration that only expensive laptops can have all the technical characteristics needed for gaming has existed for a long time. However, high price tags do not always mean the best quality. You can find a great budget-friendly variant that will turn out to be a really powerful machine with all its state-of-the-art features, such as an attractive display, high resolution, consistent USB 3.0 features, and a stunning 4GB graphics card. Apart from just one or two minor characteristics, you will get everything you need for playing your favorite games online and effective streaming.
Just relax and trust our experience. Here, we have completed a great list of the most popular and effective gaming laptops under $1500 that are of the highest quality. We have highlighted the most crucial specifications you may be interested to get on your laptop. Make smart solutions a norm for your gaming experience and consider the top 5 laptops you will enjoy your gaming with. You will also find useful tips on how to make your choice still more considerate and effective.
So, let us consider the best options of gaming laptops under $1500 and their characteristic features.
Acer Nitro Gaming Laptop – A Device That Creates the Best Gaming Atmosphere Ever
The design of this brand-new computer is sleek and mobile. The laptop has a lot of gaming features due to the Intel Core processor of the 9th generation and the graphics from NVIDIA GeForce RTX 2060 featuring all the best qualities of the stunning NVIDIA Turing Architecture. The processor is quite powerful.
How It Performs
The keyboard looks very attractive and is very convenient in use. All the commands are ensured by the NitroSense Key and the arrow keys and WASD are clearly specified. The keys feel very soft and smooth for a touch. The distance among them in any direction is 1.6 mm so they are very convenient. The keyboard is dimly lit with a red hue adding much excitement and creating a specific gaming atmosphere.
To get a stunningly immersive experience, pay attention to Waves MaxxAudio combined with Acer TrueHarmony. You can achieve the smooth adjustment options for bass, volume, and dialog while the sounds can become richer and deeper.
In short, this laptop features the best sound and video technologies and is very fast. It is also equipped with an HD webcam and 3 USB ports for a quick wireless connection and 10/100/1000 Gigabit Ethernet. Remember to keep the fans and dual exhaust ports powered by Acer CoolBoost technology clean and free from dust to avoid the laptop's noise and to provide its smooth work.
---
MSI GL65 Leopard – A Great Gaming Laptop Featuring the Latest Technological Advancements
Your gaming experience will be realistic with super-quick ray tracing providing clear lighting, shadows, and reflections powered by AI.
The processor with 6 cores is quite powerful allowing for 15% more efficiency than the previous versions. The frequency of every single core is also higher providing an amazing gaming experience.
How It Performs
The gaming display of 144 Hz is extremely fast. The entire potential of the GPU is unleashed through the rapid rate of refreshing. The smoothest graphics ever is enabled at the highest FPS.
If you are an enthusiastic gamer, you will get one more privilege – the brand-new thermal solutions that can be activated for both GPU and CPU. 7 heat pipes allow for the maximum speedy performance in extreme gaming conditions.
The music sounds great and very natural with Hi-Resolution Audio. Your audio will sound exactly as it was meant.

All in all, the laptop makes up a great option for gaming featuring the latest technological advancements. It is also equipped with a silver-lining 720p HD Webcam and 2 USB ports – 3.1 Gen 2 and 3.2 Gen 1 – for a smooth wireless connection. Remember that you need a pair of headphones to get the sound of the utmost quality and the feeling of personal presence within the game.
---
ASUS ROG Strix G15 (2020) Gaming Laptop– A Laptop for Gaming in Style and Winning
You can use your storage space and expand it easily to utilize your entire program library on the move.
How It Performs
The 240 Hz display refresh rate allows for professional gaming and target tracking feels much smoother with the 3 ms grey-to-grey time for response.
The performance is improved with the state-of-the-art liquid metal compound installed on the CPU. The exterior is well-ventilated which means lower levels of noise even during quite speedy games.
The Intel Wi-Fi 6 (Gig+) feature provides reliable gaming at any LAN speed available. The maximum bandwidth for the interface is up to 2.4 Gbps. Though, the speed may vary slightly depending on the quality of the Wi-Fi connection.

The final notes about this powerful and multi-functional laptop concern its comprehensive connectivity. It has one USB 3.2 Type-C Display Port 1.4 and three Type-A USB 3.2 Gen 1 ports to connect any gaming gear. As well, you can connect your laptop to a 4K monitor or even TV due to HDMI 2.0b. And the best option for gamers is a one-month subscription to Game Pass. It is provided with the purchase and ensures unlimited access to about one hundred PC games based on Windows 10. With the active subscription, play your favorite games in style and win.
---
CUK MSI GF65 Thin Gaming Laptop– A Device for Those Who Are Searching for Convenience and Portability
The NVIDIA GeForce RTX 20 series graphics powered by the brand-new NVIDIA Turing GPU architecture provides real-time ray tracing and is supported by AI with its stunning programmable shading.
How It Performs
The 120Hz thin display allows for smooth and fast gameplay. The keyboard and the top are metal-covered creating the feeling of a true battlefield. The upgraded thermal solutions work perfectly well for both the GPU and CPU. 6 heat pipes are meant to minimize the heat considerably. They also maximize the airflow which is especially important for such a compact chassis.
The MSI Dragon Center provides such features as a System Tuner, a LED Wizard, a New Gaming Mode, a Voice Wizard, and a Mobile Center. The keyboard is equipped with a single backlight and the Anti-Ghost Key with the silver lining. There is also a 720p HD webcam and a 3-cell battery.

In conclusion, let us highlight the laptop's connection options. It has two USB 3.2 Gen 1 Type-C ports, two USB 3.2 Gen 1 Ports, one HDMI, one microphone input, and one headphone output that make the device very convenient in use. These options allow for smooth connections to Wi-Fi and TV, connecting other gaming devices, and great usability while you are on the go. Just remember not to overload the laptop with many extra devices because the battery's lifespan can be shortened significantly.
---
ASUS ROG Zephyrus G15 (2020) Ultra Slim Gaming Laptop – A Unique Device That Will Travel with You to Explore the World of Gaming
The AMD 4800 HS brand-new processor provides the optimal equality between energy consumption and performance which extends the lifespan of the battery during live gameplay or web browsing. You can easily customize your gaming experience with NDIVIA GeForce GTX 1660 Ti Max-Q Series graphics.
How It Performs
The efficiency of performance is enhanced by the super-narrow 6.2 mm bezels providing an 81% screen-to-body ratio which is stunning. Imagine an IPS-level panel of 15 inches in width setting on a 14-inch chassis and how amazing and sharp the colors are viewed from any angle.
When the chassis is slim, it means difficulties with cooling but not in this case. All the innovative cooling solutions are perfectly optimized to provide more powerful airflow. There are 83 blades per one fan and each blade is 33% thinner than in previous models. Owing to this technology, the airflow increases by 17% providing a smoother operation for the NVIDIA card. The cooling system is also equipped with anti-dust features and self-cleaning tunnels for sturdy work of the entire device.
The keyboard is backlit for more convenience and the laptop also has an IPS-Type Full HD display with the capacity of 144 HZ for complete immersion in the game. The audio is also great and sounds close to real.

Finally, something should be said about connection options and compatibility. The device has a USB Type-C port that can also be used for charging. It can connect to Wi-Fi with its Wi-Fi 6 (Gig+) technology. The laptop can be compatible with other gaming devices but be careful not to overheat it because the very thin chassis does not allow for quick cooling at higher gaming speeds.
---
Buyer's Guide
You can find many laptops on the market with a price tag under $1500. Though, not all of them are suitable and appropriate for gaming. That is why read this Buyer's Guide carefully to find out which important characteristics of a device to consider for the best and smoothest gaming experience.
Physical Features
If you are going to spend much time gaming, you would probably like to have a high-quality and aesthetically appealing laptop. Of course, it should also be thin and light. However, everything depends here on the way of using your device. If your laptop is going to be stationary located on the desktop in your room, it can be a bit heavier. If you travel much, your device should be easy to throw into your backpack and move on.
Pay attention to the type of display. An IPS display performs very well when considering viewing angles, colors, and images. That will provide you with a stunning gaming experience and the feeling of full immersion into the game.
Processor
This is the main characteristic to consider while choosing a gaming laptop. It should be fast and reliable, free of lags and frequent reloading. Intel Core i7 9750h, 9th gen, and 10th gen are the CPUs that work smoothly and have a great reputation. Gaming performance that depends on response time is related to the quality of a processor.
Memory (RAM)
This component is also very important for a gaming laptop to ensure the smooth running of all the programs. Experts believe that RAM of 8 GB is quite suitable for gaming. However, it will be better if you opt for 16 GB RAM to be able to play complicated games with the need for faster responses.
Graphics Card
Gaming will never be enjoyable without high-quality and advanced graphics. That is why pay attention to the type of graphic card while choosing a gaming laptop. The most trusted and smoothly performing graphic cards are NVIDIA GeForce and Radeon solutions.
Battery Life
This aspect should be thoroughly considered if you are going to play on the move. Most brand-new laptops offer a battery life of 8 hours or so. However, everything depends on the use intensity and the type of game. The minimum battery's lifespan you can consider buying a laptop is 5 hours. Get prepared to receive fewer hours if you are using a wireless connection or your Internet connection is not stable at all.
Storage
Many gamers prefer to download programs, apps, and supporting files. Great storage capacity is very important for that. The general recommendation is 1TB SSD. If you want to manage files easily, this is the best option.
Brand
It is very difficult to recommend a certain brand, especially, if you are closely attached to some model. However, you may always want to try something new. Look for the brands that provide a long warranty. It means that the company is sure about the quality of its products. Such brands as ASUS or MSI offer larger warranties but why not try others?
FAQs
Are special gaming laptops worth their price?
Everything depends on how much time you spend on gaming. If you play online just occasionally or your total time per day does not exceed 2 hours, spending additional costs on a special laptop is not reasonable. Though, if your gaming time is over 2 hours every day and you play regularly, it makes sense to have a specially designed device for smoother gameplay.
Do I need much memory for gaming?
If you are not a regular gamer, 8 GB RAM will be enough. If you play sophisticated games with rich graphics and do it quite regularly, opt for 16 GB RAM or more.
Can I use my gaming laptop for something else?
Sure. Gaming laptops work great if used for other purposes, for example, for streaming or processing files. They work faster and that can sometimes become a crucial factor to make such a laptop use daily on a regular basis.
Can playing games often damage my laptop?
The main problem with most laptops when you play games on them is overheating. This is the most dramatic issue that can lead to some negative outcomes for your device. Playing games cannot damage your laptop if it is not overheated very often.
Can I leave my gaming laptop plugged in?
Modern laptops have a specific feature that stops the battery from charging when it is full. However, you should not rely on it completely so unplug your laptop when you do not need it. Regular overcharging and heating can lead to some battery problems.
Video Tutorial: Acer Nitro 5 17.3 (2019) Gaming Laptop Unbox & First Look
Conclusion
You may need some more time to regard all the tips and products highlighted in this article to make the right choice of your perfect gaming laptop. Consider some other options and brands as well.
You will need to remember that laptops are developed not for gaming only. They can be used by program developers, college students, and for multimedia purposes. Each type has some specific features that are useful for this very purpose.
If you want a budget gaming laptop under $1500, regard our suggestions first of all. You will never feel upset or disappointed when you choose one from our list.
---