As technology progresses, the popularity of video games is on an unstoppable rise with people choosing them as a source of amusement, leisure and even income. Playing video games is a growing trend, with people of all ages and ways to monetize their gaming skills. If you're an experienced gamer or simply looking to try something different, there are numerous opportunities for earning money by playing video games.
How Much Can You Make Playing Video Games?
Depending on the game, your expertise, and how much effort you're ready to put in, playing video games can be a highly profitable venture.
Many gamers also find ways to monetize their gaming by selling in-game items, creating content related to video games, or offering coaching services for other players who want help improving their skills. The possibilities are technology and the rapid growth of the gaming industry.
Get Paid To Live Stream
Video gamers are finding that live streaming is a lucrative way to monetize their gaming. Accessing a streaming website like Twitch or YouTube is all it takes to start broadcasting your gameplay, in addition to engaging with viewers along the way. Subscribers who pay for extra perks and donations from viewers will help you get more revenue. You can also earn money through sponsorships and affiliate links in your streams.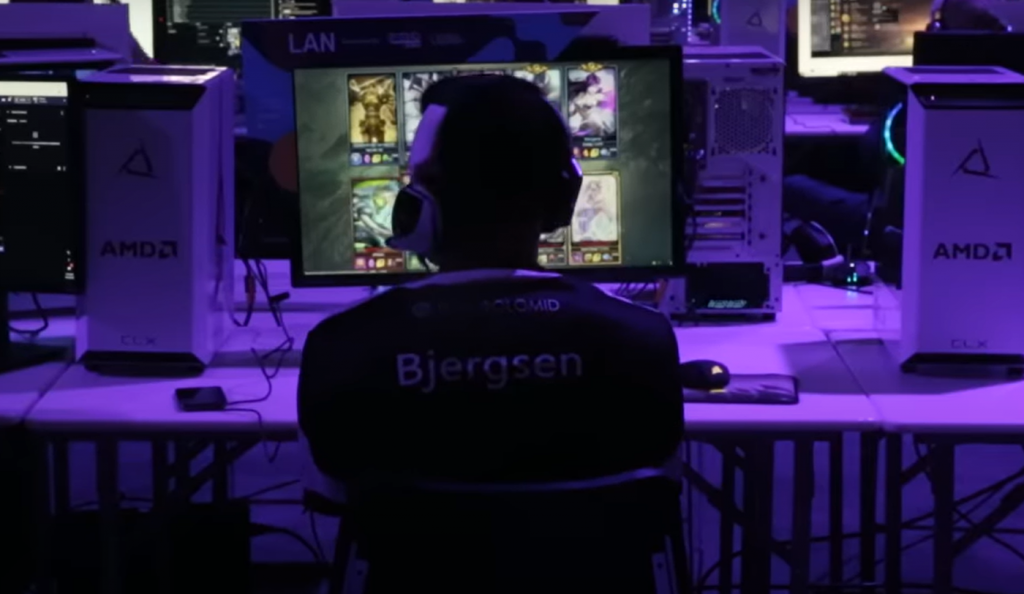 With commitment and hard work, it's achievable to make a comfortable living only by streaming video games live! So if you're serious about making some money while enjoying oneself, this could be an excellent option for you. Just remember that it takes time to build up an audience who will actually watch your stream and support you. Keep at it, and with enough practice, you'll be able to start earning a steady income. Good luck!
Try Your Hand At Games Journalism
If you love playing video games, then why not make money by becoming a games journalist? It could be the perfect career for you. Games journalists often write reviews of newly released titles and cover topics related to the industry as a whole. They also regularly interview developers, attend events, and cover major gaming conventions like E3 or PAX. To become a successful games journalist, you'll need an in-depth knowledge of the gaming world and the ability to write compelling articles that attract readers' attention. Once you've established yourself in the industry, there are plenty of opportunities to get paid for your work. You may even be able to start your own blog or website dedicated to all things video game related! [1]
Create Video Game Guides And Tutorials
Capitalize on your gaming skills by generating and marketing video game guides and tutorials – one of the most profitable ways to make money as a gamer. This method entails creating comprehensive gaming walkthroughs or strategies for popular titles, then monetizing them by selling on digital marketplaces such as Amazon Kindle or Apple's App Store.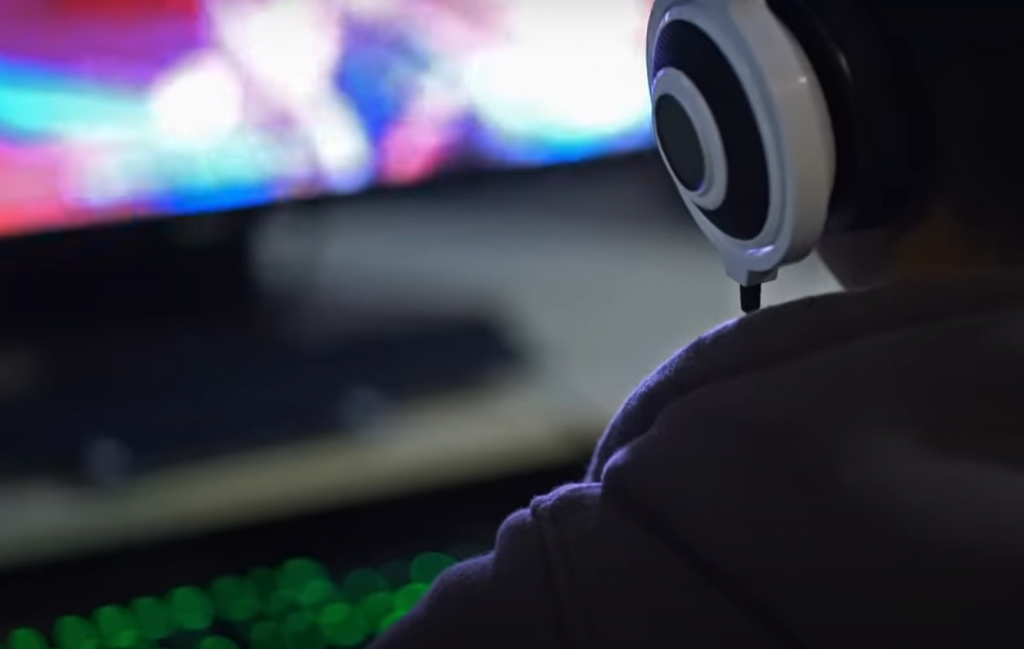 Another option is to create web-based content for your own website or blog, then join an affiliate program like Amazon Associates to link relevant products within your post. When someone clicks on one of the links and makes a purchase, you get paid a small commission. You can also leverage social media platforms such as YouTube and Twitch to create videos featuring your tips, tricks, and strategies in order to gain subscribers and followers which will help boost online visibility, engagement and credibility.
Host A Gaming Podcast Or Youtube Channel
Apart from streaming, you can also consider hosting a gaming podcast or creating and maintaining a YouTube channel. You'll need to have some technical knowledge of recording and editing audio and video for such platforms. Having access to an established platform with thousands of subscribers will definitely help your cause — but it's not essential.
When launching your podcast or channel, it's important to focus on specific topics within the gaming industry related to the content you are producing. By doing this, you can foster trust and reliability with your audiences, while also gradually drawing in more viewers or listeners. Additionally, you should look into ways of promoting your content on social media sites such as Reddit and Twitter, which can help generate more interest in your work.
Win Gaming Tournaments And Acquire Sponsorships
Participating in gaming tournaments is a great way to have some fun while earning an income through playing video games.. There are different levels of competition and prizes that vary from one tournament to another.
In addition to winning cash, participants may also be able to acquire sponsorships from companies. Sponsorships involve signing contracts with companies that pay out for each victory or success achieved in the game. It is possible for some streamers and pro gamers to make six-figure salaries just by streaming or competing in tournaments.
The key to success when it comes to tournament gaming is practice, dedication, and skill. The more you practice and hone your skills, the better you will become and the bigger the tournaments you will be able to compete in. It is also important to build your brand and promote yourself as a gamer if you want to increase your chances of acquiring sponsorship opportunities.[2]
Get Paid To Test Games
Earning an income while playing video games is achievable by becoming a game tester. Companies will pay you to test and review new games, giving you valuable insights into the gaming industry.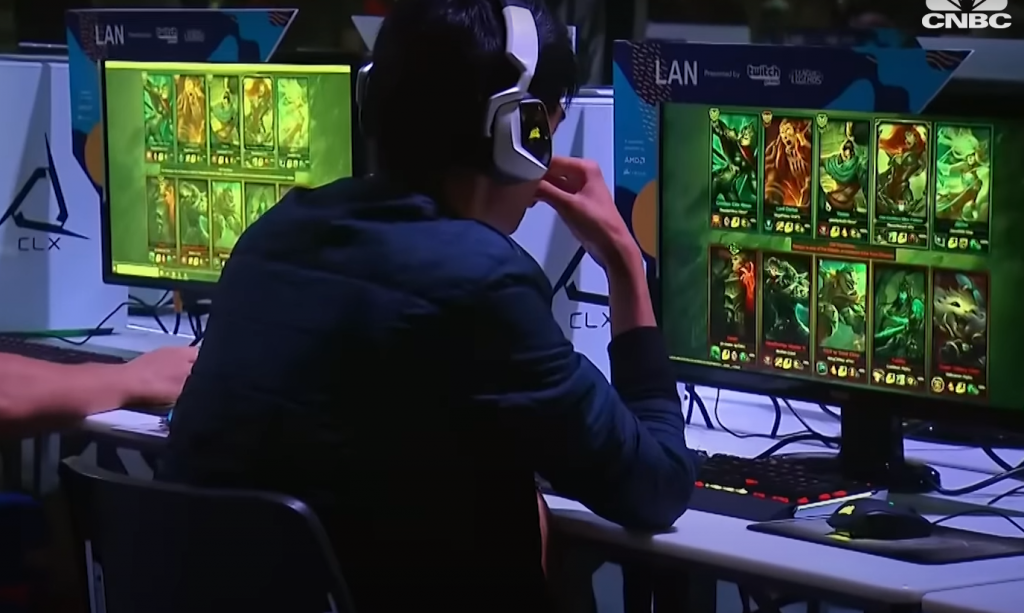 To be hired as a game tester, you'll need to have very good technical and communication skills in order to provide constructive feedback on gameplay mechanics and bugs that may arise throughout the testing process. You also must be able to stay focused during long periods of playtesting in order to identify any issues or inconsistencies quickly. As a game tester, you can enjoy the benefits of an hourly wage which is determined by both your experience and the company.
Sell Accounts Or Digital Items
Make some dough while playing video games? It's possible! Selling accounts or digital items that you acquire while gaming can be a great way to earn money. This is especially true for multiplayer online RPGs (role-playing games). Many gamers collect rare items, characters, and even gold in their adventures and then turn around and sell them to other players at a profit. You can also create your own custom skins or mods for popular games like Minecraft and then offer them on marketplaces such as Enjin Marketplace.
Another option is to buy existing accounts from other players that have already unlocked powerful weaponry or completed difficult levels. You can then markup at places like PlayerAuctions.com and eBay. Keep in mind that if the authentic owner of the account gets to know that you are trading their account, they may initiate legal proceedings against you.
If you have a knack for streaming or making videos, you can also make money by creating Let's Play videos and posting them on your own YouTube channel. With enough subscribers and views, you can begin to monetize your channel with AdSense and other forms of revenue.
Make Money From Ads
If you're a gaming enthusiast, one of the best ways to earn money is by streaming your gameplay on platforms like Twitch and YouTube Live. If you have a large enough audience, companies may pay you for advertisements or sponsorships. You can also set up donations from your viewers, encouraging them to support your channel financially. Additionally, many game publishers will pay streamers to play their games as part of promotions and marketing campaigns. [3]
Amazon Affiliate Links
Generating revenue through Amazon affiliate links is a great way to make profits while playing video games. By signing up for an Amazon Affiliate account, you can earn commission from every sale made through your link. If you want to promote your game niche, simply sign up and add affiliate links of the relevant products to your website or social media page – it's that easy!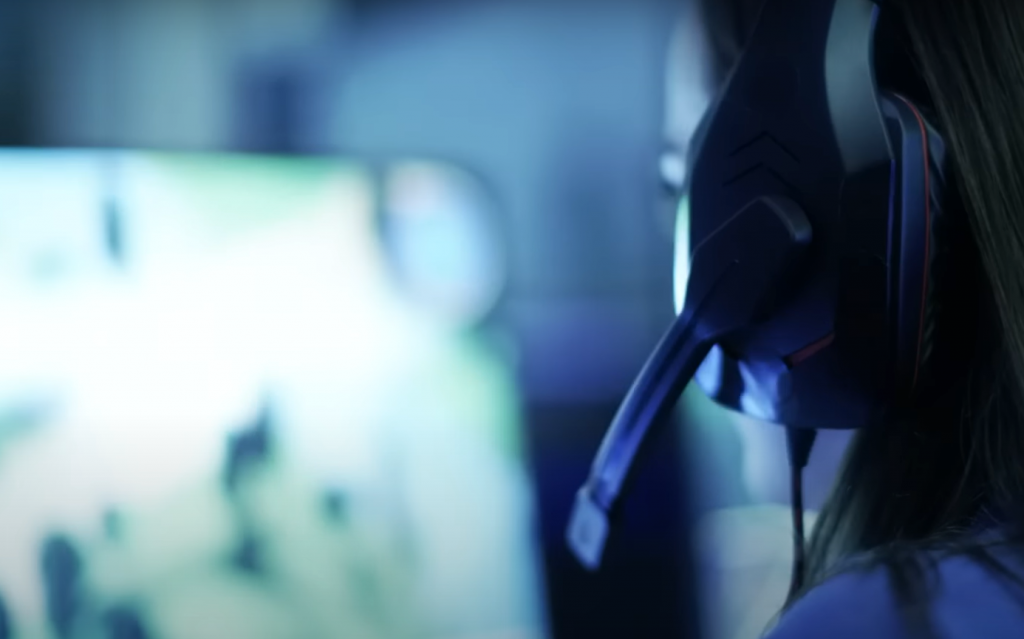 When someone clicks on the link and makes a purchase, you will receive a cut of the total sale amount. You can also use Amazon's advertising services such as product banners in order to display different items related to the game that you are promoting. This way, people who visit your site have more chances of making a purchase which means more commission for you!
It's important to always abide by the rules and regulations set out by Amazon to ensure that you are using affiliate links in an appropriate manner.
Practical Tips To Increase Revenue When Live Streaming
Capitalizing on the rapidly growing trend of live streaming, gamers everywhere have discovered a remarkable way to monetize their gaming skills. To unlock your financial potential, build a strong foundation for success by understanding the components of fruitful earning. Here are some strategic strategies to boost your financial gain when streaming live content:
Choose a platform that best suits you: Whether you're an aspiring pro gamer or just someone who enjoys gaming, there are several great options for a live streaming platform. The two most popular platforms for gamers are Twitch and YouTube Gaming. Both offer unique features like chat rooms, subscription plans, and sponsorships from game companies which can all help boost your income potential. Consider each platform carefully before deciding which one works best for you and your goals as a streamer.
Establish a consistent streaming schedule: Regular viewers are essential to your success as a streamer, so maintaining a consistent streaming schedule is key to building an audience. Whether you choose to go live multiple times per week or on the same days every week, ensure you're keeping your fans in the loop by updating your social media accounts and promoting your channel on various platforms.
Invest in quality equipment: A good setup can help make sure your streams look professional and entertaining. Investing in basic tech like webcams, microphones, and lighting will increase the production value of your streams – which can improve viewer engagement and attract more sponsorships from game companies or third-party organizations.
Make use of overlays and alerts: Overlays help keep your viewers engaged while you're streaming, as they provide a visual cue when someone subscribes, follows or donates to your channel. Additionally, they can showcase your sponsorships and link back to other channels that you're affiliated with.
Utilize social media: Promoting yourself on social media is essential for building an audience. Posting regular updates about when you go live, what games you'll be playing, or any other announcements related to your stream will not only attract more viewers but also increase engagement from others who are interested in gaming.
Work in Customer Service for a Game Company
If you are passionate about video games and have a knack for customer service, you may want to consider working in customer service for a game company. This type of job involves providing technical support and troubleshooting help for game players, as well as helping them with their purchasing decisions. Customer service jobs often involve working in an online environment where you interact directly with customers all over the world.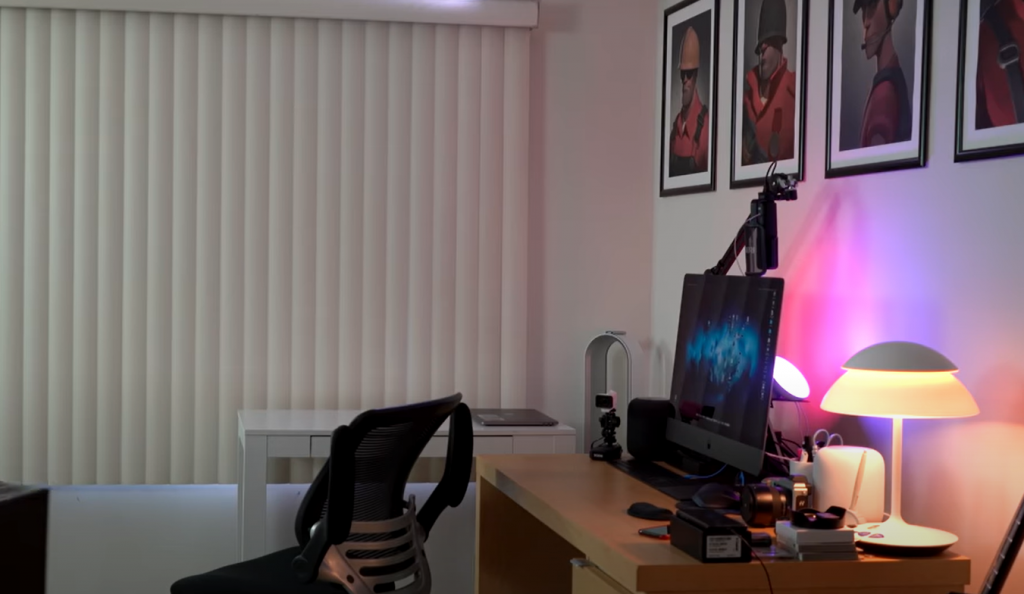 Your skill set should include strong communication abilities, problem-solving capabilities, and knowledge of the latest gaming products and industry trends. Working in this role also requires you to stay current on new releases and updates, so make sure you're up-to-date on the latest news in the gaming industry. You may be asked to test new games, provide feedback and insights to the development team, or even help develop marketing plans.
This type of job usually requires a college degree in computer science or a related field, as well as previous experience working in customer service. It also helps if you're familiar with gaming hardware and software. The salary for this type of position can range from $20,000 to over $50,000 depending on your experience and qualifications.
They often post job openings on their websites or other popular career sites such as Monster and Indeed.
[4]
---
FAQ
How can gamers make money?
There are several ways to make money playing video games. Here are a few popular methods:
Stream your gameplay on Twitch or YouTube – Many gamers have made a career out of streaming their gameplay online through services like Twitch and YouTube Gaming. As viewers watch, they can donate money or subscribe to monthly memberships to support the streamer's channel.
Enter gaming tournaments – Professional gamers compete in tournaments around the world for large cash prizes. If you're good enough, you may be able to join a professional team and start earning real prize money.
Sell your virtual items or accounts – Many video games feature an in-game economy where players can buy, sell, and trade virtual items with other players. By selling items or accounts, gamers can turn their gaming time into real-world money.
Become a professional gamer – Professional gamers are paid to play video games for large tournament prizes and sponsorships from companies like Intel, Red Bull, and AMD.
Play freemium mobile games – Some free-to-play mobile games offer rewards in exchange for playing the game. For example, you may be able to earn points that can be exchanged for cash or gift cards by reaching certain levels or completing certain tasks within the game. You may even get paid to test new products or services related to the game.
How do I get a job as a gamer?
If you want to make money playing video games, one of the best ways is to get a job as a professional gamer. Professional gamers often represent major gaming companies or brands and compete in tournaments or leagues to win prizes and earn money. Professional gamers are also often sponsored by gaming companies, who provide them with equipment and other types of support.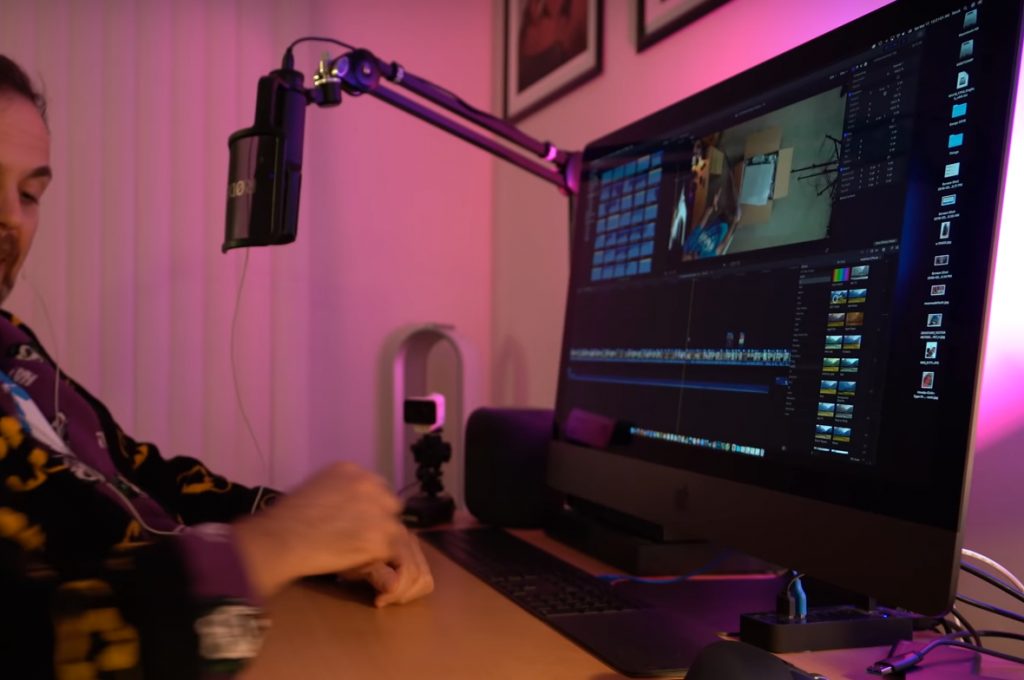 If you want to pursue a career as a professional gamer, it's important to be prepared for the competition. Many gamers are good at playing their games but don't have the dedication and drive to compete professionally. To make this field, you need to practice regularly and hone your skills. You should also stay up to date with the latest developments in the gaming industry, so you can make sure you're using the best strategies and keeping up with current trends.
Can a gamer be a millionaire?
It's a common dream for video game enthusiasts to become professional gamers and make their millions. Becoming a millionaire is possible, but it requires hard work, dedication, and skill. Professional gamers typically earn money through sponsored tournaments, product endorsements, stream subscriptions, and winnings from competitive gaming events. To become a professional gamer, you must practice and improve your skills, stay up to date on the current gaming trends, and become a well-known gaming community. With enough determination and willingness to put in the time, it is possible to make a good living as a professional gamer.
Who is the highest-paid gamer?
Tyler "Ninja" Blevins, a premier competitive video game player and live streamer, has earned the title of highest-paid gamer. He has earned millions of dollars through tournaments, sponsorships, streaming revenue, merchandise sales and more. According to estimations, his net worth has reached an impressive $25 million in the year 2020. Ninja made most of his money playing the popular game Fortnite, where his skills and knowledge of the game allowed him to become one of the most successful players in the world. He also streams on Twitch, a streaming platform popular among gamers and viewers alike. Ninja has grown his brand significantly by having sponsorships with Red Bull and many other companies, as well as taking part in influencer campaigns.
Can I be a gamer for a living?
Believe it or not, you can make a profitable income off of video games! Professional gamers can make a living through numerous sources such as tournament winnings, sponsorship contracts, streaming subscriptions and advertising income. However, becoming a professional gamer is not easy and requires dedication, practice, and skill. It's important to understand the different ways you can make money as a gamer and to strategize how you can combine these methods for the best results.
What is a good job for gamers?
For gamers who are looking for a job that they are passionate about, there are plenty of opportunities available. Professional gaming is one option; many online and offline tournaments take place each year with large prize pools at stake. Competitive gaming teams also support their players as they travel around the world to participate in tournaments and events. Some gamers have even become famous and make a good living from streaming and building their social media following. Other jobs within the gaming industry include game testing, working as a game developer or designer, or creating content for video game websites. There are also opportunities to create audio recordings for games and virtual reality simulations. Many video game companies offer internships to students who are interested in learning the skills needed for a successful career within the gaming industry. There is no shortage of possibilities when it comes to making money from playing video games.
Is gamer a job or career?
It's important to ask whether being a professional gamer is actually a job or career. With the emergence of esports, many gamers have become quite successful in their chosen game and even made large amounts of money from tournaments and sponsorships. But it's important to keep in mind that while this may be true for some, it isn't necessarily true for everyone. Being a professional gamer is still a relatively new career path and so it's important to take all potential risks into account before you jump head first into it.
Which games make you rich?
There are hundreds of online video games that can earn you real cash. Some popular PC titles, like League of Legends, DOTA 2 and CS:GO have regular tournaments with hefty prizes for the winners. There are also a few console-based games that offer similar tournaments. For example, Call of Duty has a World Championship Series with millions of dollars up for grabs.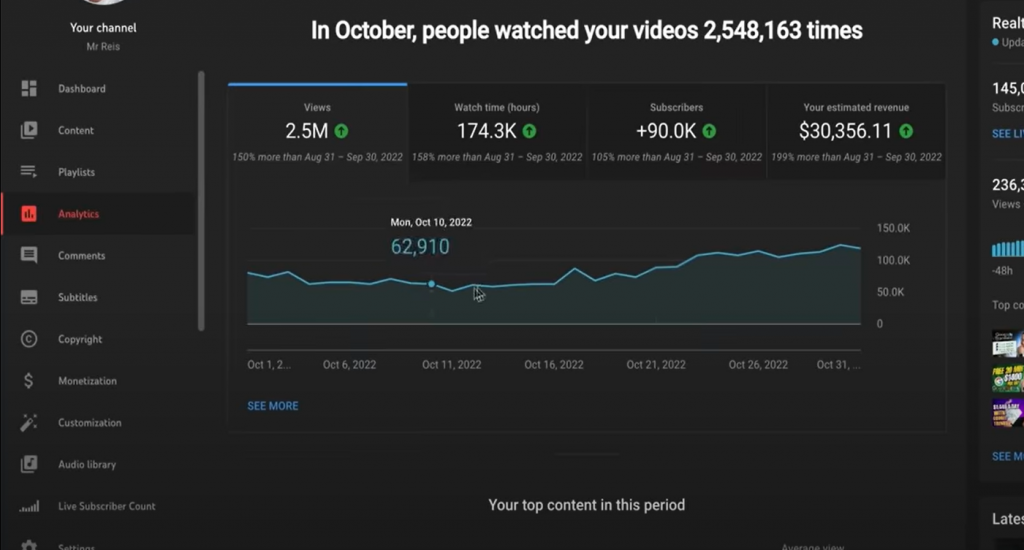 There are even specialized games, like trivia and quiz apps, that offer cash prizes for those who can answer all the questions correctly. These games tend to be more accessible and have lower entry fees than traditional tournament-style competitions. If you're not into competitive gaming, then you could try streaming your gameplay on platforms like Twitch. As long as you have a large enough audience, you can become an influencer and monetise your streams by partnering with sponsors or running ads. You can also create content around the game – such as walkthroughs, reviews or tutorials – and upload it to sites like YouTube.
Who is the richest male gamer?
The richest male gamer in the world is currently Tyler "Ninja" Blevins. He is a professional streamer, YouTuber and video game player who has become a household name for his success in gaming. Ninja was first introduced to gamers through his skills in Halo he made his claim to fame through streaming his gaming on Twitch. Ninja has been able to make millions of dollars through streaming, ad revenues and sponsorships. He also has a large presence on YouTube and social media which allows further monetization of his brand. Ninja is a dream come true to aspiring gamers, having made gaming his full-time occupation.
Who is the youngest rich gamer?
With the rise of professional gamers, it is no surprise that some young people have made a name for themselves as some of the youngest rich gamers in the world. Perhaps most famously, Tyler "Ninja" Blevins is one of the best-known and wealthiest pro gamers. The prolific Fortnite player earned millions thanks to his streaming career.Other young gamers like Johan "N0tail" Sundstein, Sébastien "Ceb" Debs, and Anathan "ana" Pham have also earned millions through gaming.
Useful Video: How to ACTUALLY make Money Playing Video Games
Conclusion
Generating profits through gaming is more than achievable, yet it's not as uncomplicated as some may portray. To experience success in this venture, you must be willing to invest your time and effort. Additionally, you may need to invest your own money into the venture with gaming competitions and other opportunities. With some dedication and hard work, you can generate a steady income playing video games!
---
References:
https://ebizfacts.com/make-money-playing-video-games/
https://wealthofgeeks.com/how-to-make-money-playing-video-games/
https://www.makeuseof.com/tag/6-ways-to-actually-make-money-playing-video-games/
https://www.sidehustlenation.com/make-money-playing-video-games/